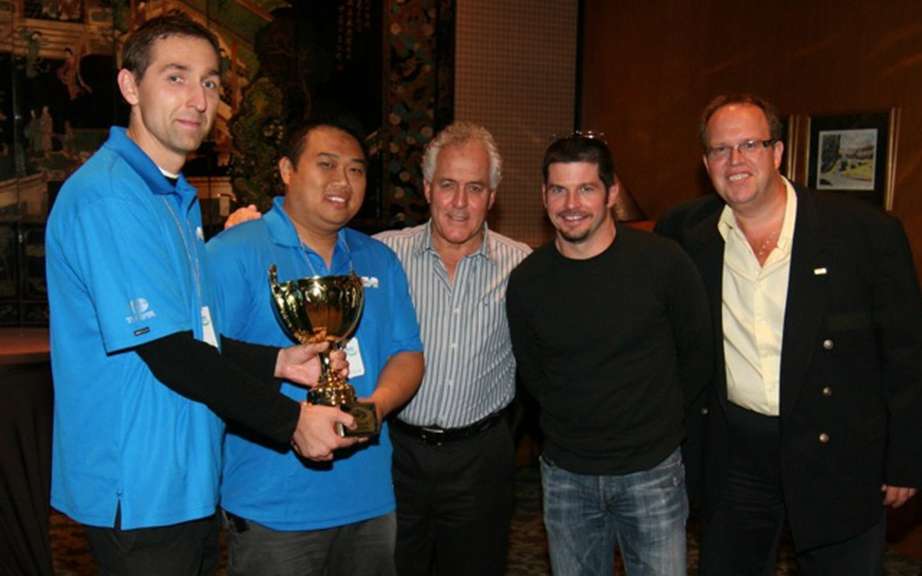 Winners of Green International Rally of Montreal
This weekend was held the 5th edition of the Rallye international vert de Montreal.
It is an event that is an integral part of the Cup alternative energy which includes a calendar of all 12 races endorsement by the FIA ​​and the same way as the Formula 1 races.
We are talking of course of extremes.
A tough competition
The Rallye includes 21 teams that throughout the weekend found themselves behind the wheel of the greenest cars currently available on our walk. Thus, there were cars, such as:
-    Chevrolet Impala Budget Propane LPG
-    Chevrolet Volt Hydro-Quebec
-    Ford F-150 LPG Montreal Airport
-    GMC Sierra Budget Propane LPG
-    Honda CR-Z
-    Honda Insight
-    Lexus CT 200h
-    Mitsubishi iMIEV
-    Porsche Cayenne Hybrid
-    Toyota Prius
-    Toyota Prius Plug-in
The absent are always wrong
Nissan is preparing to market its model LEAF fully mu to electricity has not seen fit to bring at least one LEAF rally weekend while he was the same for Ford and GM n have not sponsoring any car of their own. Personally, if I had been in the management of Volkswagen Canada, I would have no hesitation brings SUV Touareg TDI or an Audi Q5 hybrid.
World Champion
Among the main participants of the ordeal we found a young retirement named Patrick Carpentier who together with his co-driver Yvan Joyal was found driving a Mitsubushi iMIEV.
Claude Quenneville CBC and his sidekick Alex Gascon also piloted a Mitsubishi iMIEV.
CAA Quebec was represented by a very promising young driver, Mikael Grenier accompanied by his co-driver Jonathan Routhier.
Hydro-Quebec not wanting to be outdone, offered a Chevrolet Volt driver Pascal Tourangeau and his co-driver David Rozon.
For the first time and with great pride, green Rallye International de Montreal hosted the world champion title in the World Cup alternative energies of the FIA, the french Raymond Durand and his partner Christian FISE. These have find yourself driving a Toyota Prius. In Europe, Mr. Smith told me that he participates in various competitions at the wheel of a Toyota Auris hybrid.
The EVO 4
The students of the École de technologie supérieure de l'Universite du Quebec were very proud to talk about the various achievements recorded by their tiny vehicle a combustion engine, the EVO 4, which in the last Shell Eco-marathon could go a distance of 276 km per liter of gasoline.
Hybrid mechanical shovel
Although not part of the competition, the very first mechanical excavator Komatsu hybrid of society was the feast. A superb machine that achieves fuel savings of about 25 to 40% depending on its use.
A beautiful journey
This test a distance of 600 kilometers which included seven stages took place over three days:
Friday: Downtown Montreal - Ile Notre-dame - Montreal
Saturday: Downtown Montreal - Lachute - Montreal
SUNDAY: Downtown Montreal - Montréal - St-Hyacinthe - Montreal