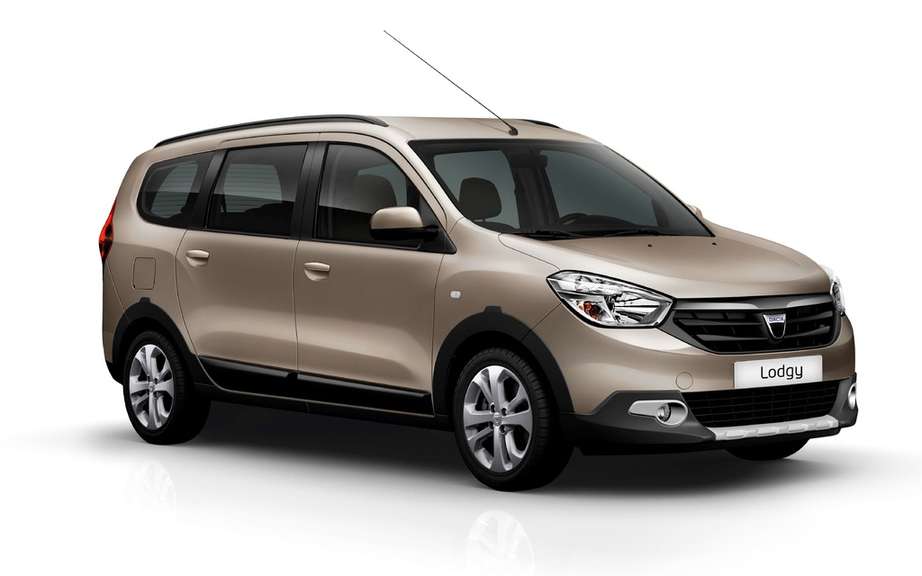 Dacia Lodgy: a full range Evolution
Dacia Duster renews, the latter of vehicles of the brand, which adopts an outside design re-affirms and a renewed interior design, new equipment and services on the rise, new engines for greater versatility and performance.
Launch in 2010, Dacia Duster has won more than 450 000 customers in three years on the market. With this success, and have renewed after four of its models
News with Logan, Sandero and Logan MCV Sandero Stepway Dacia full supply and revealed New Dacia Duster.
An outdoor Evolution, an inner revolution
New Dacia Duster adopts a new front and says her freewheeling style. Grille, redesigned, integrated a new grille and new air entry
Double optic headlights with daytime running lights. The interior is also revamped with a new dashboard and seats redraw.
New equipment and services up
New Dacia Duster offers more equipment: trajectory control system (ESC) and 4 airbags series (Euro 5 versions), Dacia MEDIA NAV limiter-cruise control, rear parking assistance.
An engine offers enhanced for greater versatility and performance
New Dacia Duster receives for the first time an engine TCe in a declination of 125 horses. This new engine significantly reduces the
consumption only 6.3 l / 100 km3. Diesel, the 1.5 dCi engine is available with a power of 90 or 110 horsepower, offers free times and accelerations.
All with acoustic performances marked improvement, the overall noise level has been halved.
A compact SUV has the hard task
New Dacia Duster retains all the qualities that have made the success of Duster: versatility of use, off-road capabilities for 4x2 and actual
capabilities crossing for the 4x4 version.
And still the fundamental Dacia: generosity, simplicity and reliability for discerning guests.
Source: Dacia