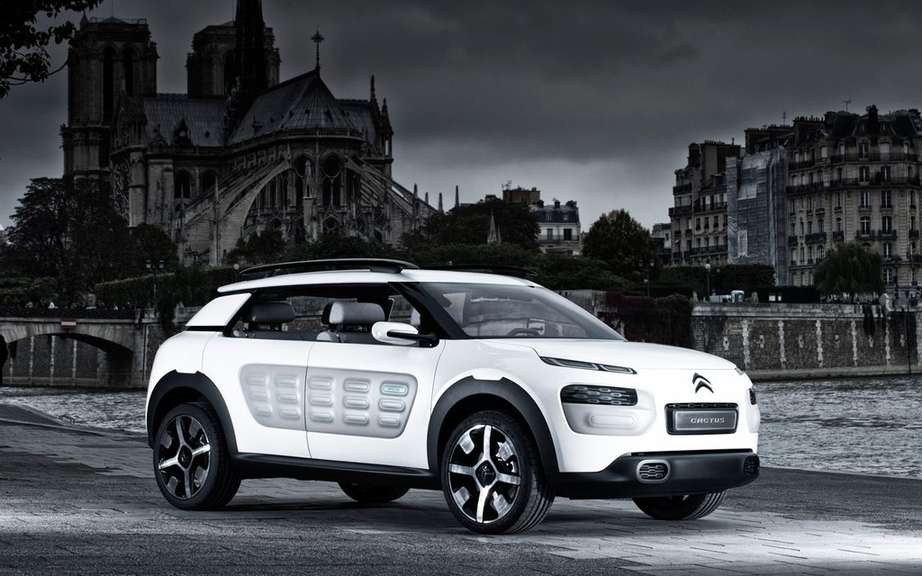 Citroen has accelerated and continued its internationalization in 2013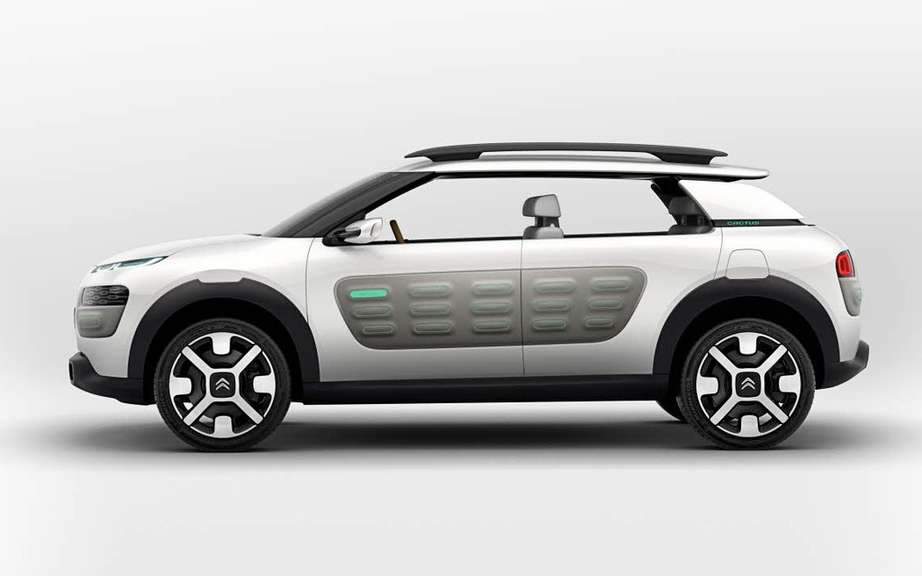 Citroen Cactus Concept: reward by Automobile Magazine
Frankfurt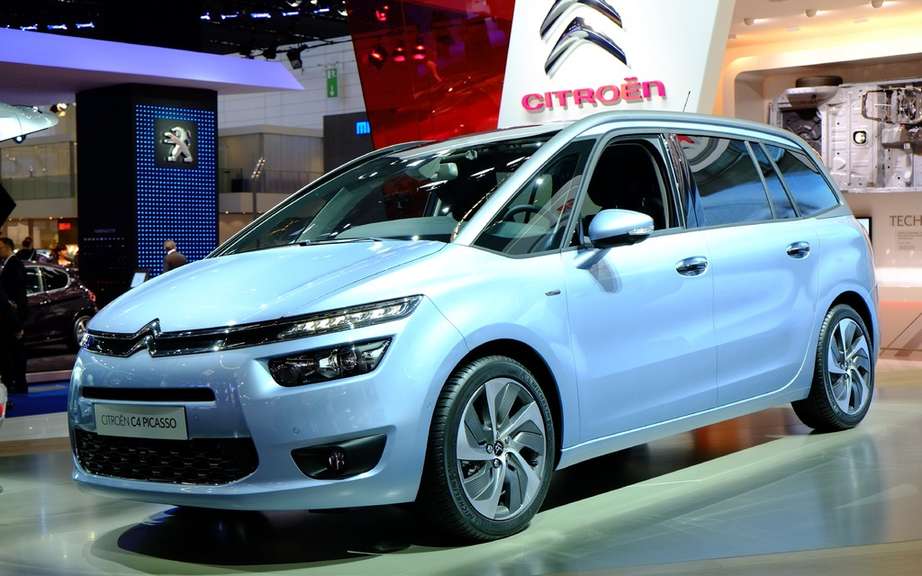 Citroen Grand C4 Picasso: the great technospace
On December 19, an emblematic place in Paris, Carrousel du Louvre, and to Chinese journalists and international press, CITROEN has revealed its latest creation, the DS 5LS. A premium sedan produced at the factory in Shenzhen, China. A step further in the development of the DS brand in China. DS 5LS harmoniously codes segment in terms of volume and habitability, with refinement, style and features a DS power. This new model, which will be marketed in March 2014, China is a huge asset for the further development of the international DS.
A powerful and refined DS 5LS sedan is characterized by a powerful figure and refined (L: 4.70m W: 1.84m H x 1.50 m) highlighting volumes and voluptuous and sensual curves specific to the universe DS. DS 5LS inaugurates the new identity of front DS directly inspired concept cars Numero 9 and Wild Ruby. It is characterized by a sculptural and statutory grille, called "Wings DS." This is reliee projectors by two chrome wings, forming a tight arc that brings dynamism and modernity in the front. Grille, the specific design features the emblem DS. The light signature of DRL-shaped boomerang comes complete this front inedite combining strength and sophistication. Chrome used a lateral signature extends to the chest windows and highlights the strength and personality of the silhouette, while bringing elegance and refinement.
In addition, this quarter panels etched chrome drawing subtle way a shark fin, element of style characteristic of DS models. Pathways associated large has large wheels complement and reinforce the dynamic style of the DS 5LS. The back, strong and sculptural, is distinguished by its exclusive LED lights has: a chrome ring set into the jar emphasizes the 3D drawing insightful features. To enhance the exterior design of the DS 5LS, new shades are proposed with a inedite, brown tint Nicciola a color reflections at once shimmering and subtle. On the inside, refinement is expressed through a real unique cockpit and rewarding. The emphasis is on the noble and authentic materials such as metal, wood and semi aniline leather. Passengers of this premium sedan are welcomed into a spacious and sophisticated universe, sublime quality leather adorning the whole interior until the dashboard. The leathers used,
previously reserved for the luxury brands, are highlighted by the so-called "strap" Seat making an exclusivity of models DS and epitomizes the best of French know-how.
A high level of technology DS 5LS offers high level technology with motors as THP 160 and THP 200 has direct sequential injection, fed by a high pressure pump, turbo twin-scroll compressor. They are associated with an automatic gearbox has 6 reports. A wellness aboard reference DS 5LS is also a wellness aboard the reference segment with the longest wheelbase in the segment C (2.71 m), the foundations' comfort ( massaging front seats, rear seat with a backrest tilt to 29 °, head restraints aircraft type) a purified atmosphere (air ionizer), acoustic comfort (Arkamys system offers DENON HIFI, ...) of equipment to facilitate the integration hand line (Access and handsfree boot, Surveillance blind spot, Parc front and rear, reverse camera, ...) and telematics offer complete (color touch screen, DVD player, emergency call, ...) . A new product in the heart of the offensive in China DS DS is a full-fledged brand in China, a brand whose biases are clearly expressed through the DS 5LS.
This is the second model DS be produced in China, the Shenzhen factory, after the DS5, commercially launched on September 27. DS does not intend to stop because the locally produced another model will be launched in China in 2014: a SUV. The development of DS is based, moreover, on a network with 50 DS STORE in the most important cities in the country.
Source: Citroen