New models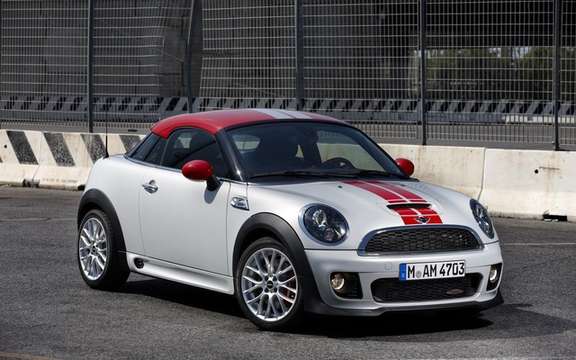 Mini Coupe 2012: Drole de bibitte
The International Motor Show in Frankfurt, 2009 edition, Mini had two cars present conceptual category
Mini Coupe Concept
Mini Roadster Concept
A few months later, we learned that these two concepts would be the basis for development of two models to come.
Mini Roadster
Today, when we speak of a discoverable car you can choose between two possibilities:
The convertible roof is a flexible deployment electric or manual
The cutter has retractable hardtop convertible
And here the engineers of the Mini brand seem to opt for the solution manually retractable soft top.
At Mini is to provide a pleasant car to drive, the lightest possible and that fuel consumption will be minimal.
However, the use of an electric retractable roof would inflate the weight of the car and minimize cargo space which will not be out of hand already very generous. In return, this little roadster could then be offered a more reasonable price.
A rival to the Mazda MX-5
Offering a car with the deployment of its soft top is done manually, the Mini Roadster and future become a serious rival to the immortal Mazda MX-5 which is already at 22 years of valuable and dedicated service. The Japanese girl has a soft top that unfolds manually.