Acura recalls 3 074 MDX 2014 in Canada
First contacts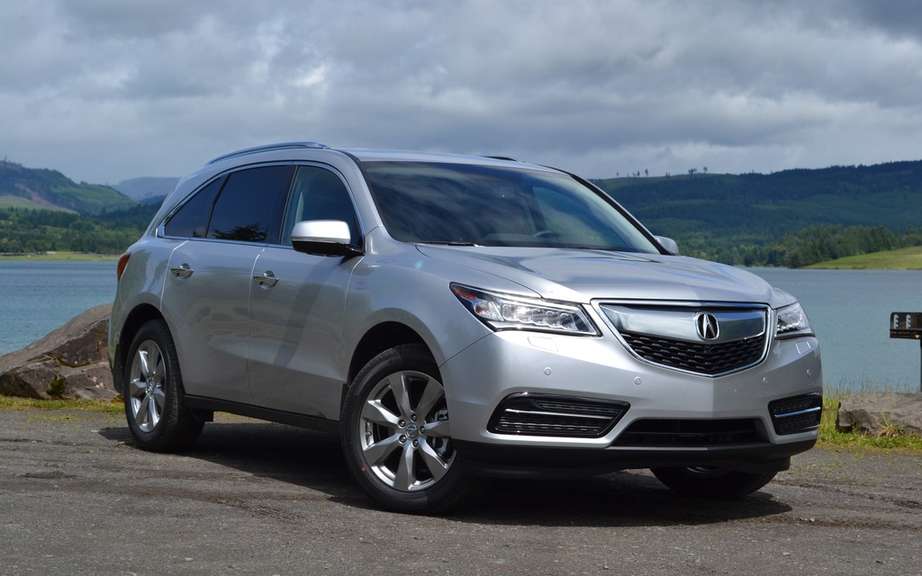 Acura MDX 2014 redesign deeper than you think
NY
Acura MDX 2014, faithful to the prototype Detroit
Acura proceed to the voluntary recall of 3074 MDX model year 2014 to Canada to inspect and, if necessary, tighten or replace the bolts used to attach the shaft, to a lot of all-wheel drive system super-maneuverability (SH-AWD). During installation, it is possible that one or more bolts connecting the driveshaft to the transfer case and rear differential have been badly greenhouses. A bolt that is not properly fixed could loosen over time and fall.
• 3074 MDX equipped all-wheel drive system of super-maneuverability (SH-AWD) are being recalled in Canada
Bolts • the transmission shaft (drive shaft) are inspected and, if necessary, replaced or storerooms, free
• There have been no complaints from customers, nor any reports of accidents or injuries related to this problem
One of the ends of the shaft could then detach. A transmission shaft detaches could produce excessive noise and possibly damage the vehicle while in motion, thus increasing the risk of accidents. No complaints from customers, and no collision or injuries have been reported in connection with this problem, which was discovered during the assembly of the vehicle.
Acura announces recall to encourage all owners of MDX concerned has to go to a dealer permits they receive the recall notice in question Acura. The owners of these vehicles can determine if their MDX need an inspection by going to www.acura.ca / recallsfre or by calling 888-9ACURA9. The mailing of notices to customers expected to begin in December 2013.
SOURCE Acura Canada