First contacts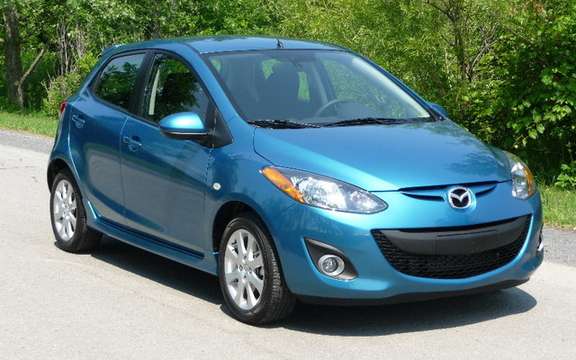 2011 Mazda 2, a very nice surprise
New models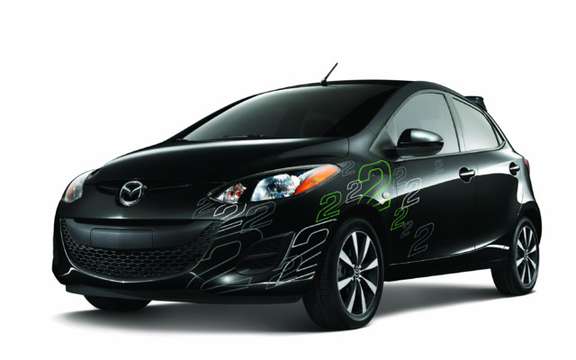 Mazda2 Yozora Edition 2011: Exclusive to the Canadian market
New models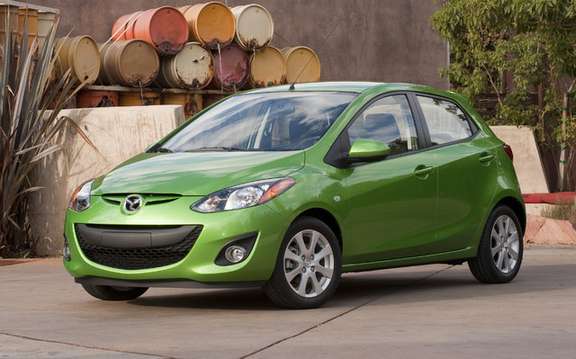 2011 Mazda2: A starting price of $ 13,995
European Premiere for the Mazda2 facelift at the Paris
This year, the Mondial de l'Automobile in Paris, Mazda will be focussing on the vehicles has low fuel consumption and emissions. Its small car, the Mazda2 - voted Car of the Year 2008 - has undergone a facelift and will be presented in the first European in Paris.
Mazda2 European
Its main changes are as follows:
• New front of the iconic models of the brand and interior restyle
• New range of Euro V engines
• Chassis optimized for ride comfort even higher
• Introduction of an automatic transmission version
Mazda5 European
The facelift Mazda2 will be joined by the all-new Mazda5 which inaugurates a new particularly simple diesel engine, the 1.6 liter MZ-CD. Particularly economic, Mazda5 minivan is a family vocation which offers the following features:
• 1.6 liter sober and powerful diesel engine (5.2 l/100 km, 115 hp)
• CO2 emissions 15% lower than the previous 2.0-liter diesel
• new box lean 6-speed manual transmission has
• seductive design that makes it totally unique in the compact MPV segment
• inside a still superior modularity thanks to Karakuri system can accommodate up to seven passengers, and rear sliding doors.
European Mazda3
Mazda also will present its new fitted an optimized version of the 1.6 liter diesel engine MZ-CD Mazda3. Offering extra power and torque while displaying lower levels of consumption and pollutant emissions, this new version is distinguished by:
• a maximum power up to 6 hp
• a higher maximum torque of 12%
• consumption of 4.4 l/100 km and a CO2 level of 117g/km
• a new box lean 6-speed manual transmission has