First contacts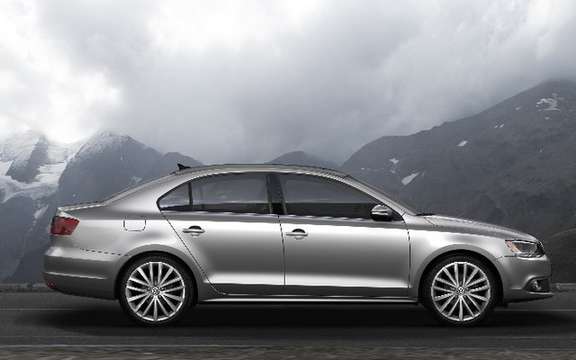 Volkswagen Jetta 2011, is no longer a Golf!
Special Events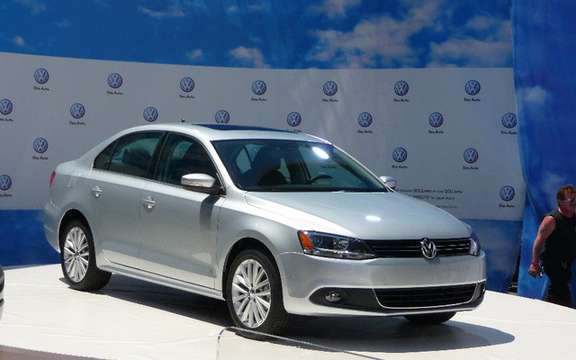 Times Square-The VW Jetta was unveiled in 2011 there
It was very expected this version of the popular sixth Volkswagen Jetta and she has just presented its world be first on Times Square in New York.
And it is not by chance that the brand leaders chose New York for this unveiling. If europeans are fans of the Golf, our southern neighbors prefer, by far, the Jetta. Over the years, more than 9.6 million copies have been sold and the North American market is far from being foreign to these results.
Proudly wearing the new aesthetic approach of the brand under the signature of designer Walter de Silva, the 2011 Jetta is present in the form of an elegant compact sedan category, whose style is reminiscent of the concept of "New Compact Cup ", although it presented itself in the form of cutting two doors.
Destinee has a broader clientele
Unlike past configurations of the Jetta that were regarded, rightly, as a Volkswagen Golf trunk newcomer announces a specification that allows him to keep his distance from the Golf, but enjoying the new powertrains the latter.
Cote dimensions, she won 9 cm in length while its wheelbase lengthened by 7 cm. Its total length is now 4,640 mm. The main beneficiaries of these additions are rear-seat passengers to have more generous outbursts in the legs.
The interior has been completely redesigned and also look back. We found a cabin that is more plush, more comfortable and especially more generous. The new configuration of the dashboard seems to be a great success, especially at its ergonomics and its functionality.
To reach a wider clientele, Volkswagen management for the North American market will offer its new Jetta four alternative approaches S, SE, SEL and TDI. The entry-level model of this new family sedan would be offered a starting price of around $ 15,995 (U.S.).
Four engines for America
Volkswagen Jetta European offer a choice of six engines while with us you will be entitled to four powertrains. Two of the four engines will be newcomers.
-    4L 2.0-liter, 115 hp
-    4L 2.5-liter, 170 hp
-    4L 2.0-liter turbo, 200 hp
-    4L 2.0-liter TDI 140 PS
Assembly at the factory in Puebla, Mexico, the 2011 Volkswagen Jetta will be available in America was the month of September.