The project cites smart celebrated many successful premium in 2013
Environment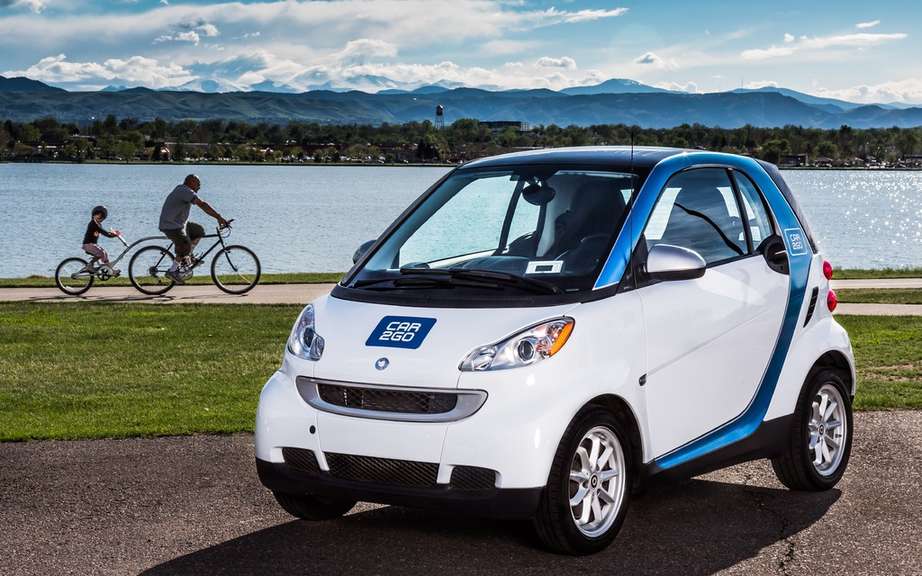 Car2Go finally available for Montrealers
Tests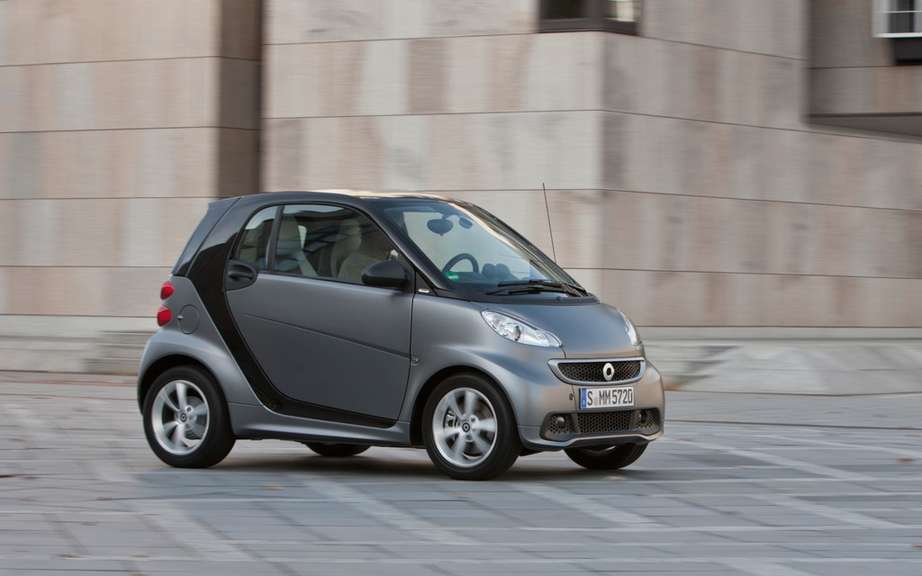 smart fortwo 2013, the ravages of time
First contacts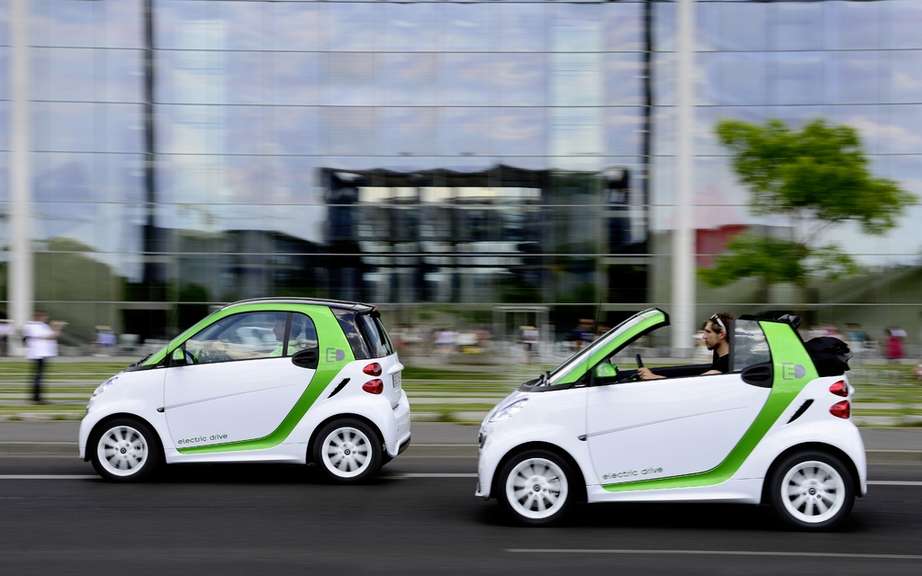 Smart electric 2013: the 3rd generation
Throughout the year, smart Canada continued its quest to encourage an open dialogue on the way in which citizens can lead to positive changes in their own city through the intermediary of the project smart quotes. Thought-provoking, this multifaceted mission that aims to improve urban environments across Canada has celebrated many successes since its inception. Thousands of ideas were submitted and some have already been recognized and implementations. To date, the project has smart quotes continuous feed an ongoing discussion on how people can make cities a place where it is best to live for everyone.
The main achievements to date under this initiative include the redevelopment of a neglected alley in downtown Toronto by the establishment of artistic installations for the beautify the creation of sanctuaries in full c heart of Vancouver leveraging frees space by the owners when they park their smart smart fortwo in a standard parking space, and the recent installation of solar bus shelters in the city of Quebec and Toronto, allowing users of public transport to recharge their mobile devices while waiting for the bus.
The visionary nature of the project also smart quotes recently been recognized at Awards for Innovation in Media in Toronto. This annual gala is to identify the best initiatives in matters of reflection and strategic execution in the media, and this year, a smart wins gold award for creative use by the project cites smart traditional outdoor advertising and another gold prices as a mark number in the "Cars and Automotive Services" category.
smart has also grown strong new partnerships in the project smart quotes, and with organizations with similar orientations. For example, the company has provided the smart fortwo EcoLeaders of Earth Day Canada across the country to help them in their environmental education mission Canadians. In addition, smart Canada also pays $ 10 for each test drive carried out in August and September "EcoMentors" program of Earth Day Canada. This has contributed to fund the important work of the organization, including the "Beyond Green" environmental summit, which looks at the ways in which young people can play an active leadership role in fostering change in matter of protection environment.
During the summer, smart has also been a proud sponsor of the conference Urban Ecologies at the University OCAD. Before the conference, students were invited to submit their ideas on how to make the cleanest and most pleasant cities. Ultimately, it is the student Max Wessman of OCAD University has won this contest; he won a prize of $ 5,000 for a project designed provoking reflection, which presented strategies for adaptive road infrastructure.
"Smart has always been, since its beginnings, a pioneer and leader, and compact dimensions make the smart fortwo an innovative transportation solution perfectly suited to the congested streets of the city. While each of our customers already understand how faithful the smart fortwo energy efficient and unsafe can simplify urban life, the project aimed to smart quotes to realize that other and create an open forum to promote the sharing of ideas that could make our functional and healthier most delightful cities, for everyone, "stated Nicole Israng, Head of Marketing at smart.
"We are extremely proud that the project has been so smart quotes welcomed one ocean to another. It has also been particularly gratifying to see many of the original and ingenious ideas that have been submitted by Canadians become reality so that everyone can enjoy. Creativity of the participants was a true inspiration and we are all excited to see what this transformative initiative may generate in the future. "
More information about the smart fortwo are available online www.media.mercedes-benz.ca, www.lasmart.ca, facebook.com / smartCanada and twitter.com / smartCanada.