Tests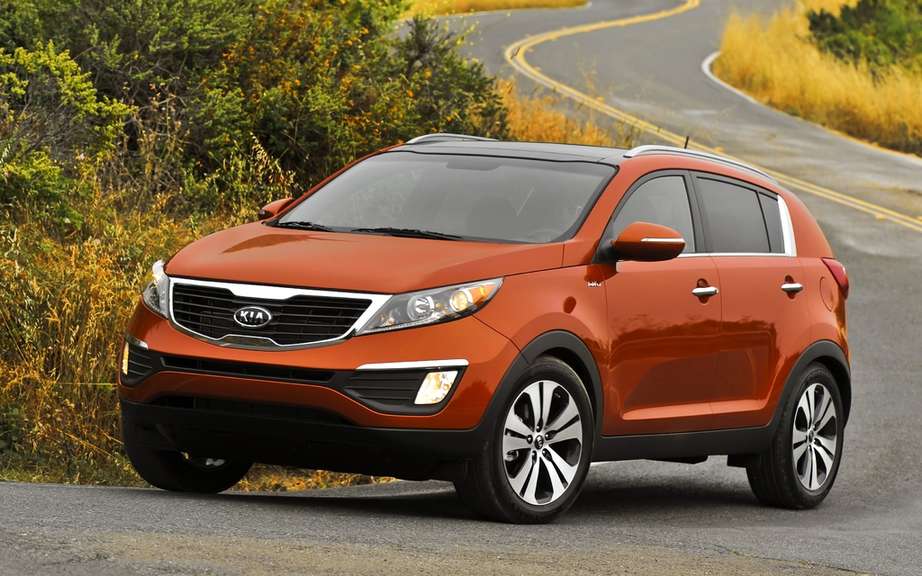 2011 Kia Sportage, always the SUV of the year?
First contacts
2011 Kia Sportage, all ingredients reunited!
A little more than a month to wait to get the new 2011 Kia Sportage.
This new version of the compact SUV benefits from a much more promising than the current model design. Like the latest creations of different design services South Korean manufacturer, the new Sportage carries her genes which represent an innovative new aesthetic approach to become a reference in the matter, in the automotive industry aims to .
The 2011 Kia Sportage is available in LX and EX versions.
A renewed interior
With dimensions slightly raised, it enables its occupants to enjoy better outbursts and at all levels. Finishing, presentation and new recoveries pass at a higher register.
The dashboard completely redesigned and rethought wants more functional and certainly more ergonomic than before. In addition, she will be able to accommodate many technological approaches so-called multimedia, serial on the entry-level model, or even a navigation system optional.
A single motor
Like its cousin p'tit, the Hyundai Tucson comes also go under the knife, the 2011 Sportage will receive one engine namely a four-cylinder Theta II 2.4-liter family has dual camshafts in mind, the delivree power is 176 horsepower. Of manual and automatic six-speed box has come complement the whole.
More technological aids driving
The 2011 Kia Sportage offers as standard equipment an impressive list of technological aids the conduct that is normally found on luxury vehicles, much more pricey.
Of these, we find:
Wheel drive system (AWD)
Antiblocant braking system (ABS)
Control system of electronic stability (ESC)
Control system of traction (TC)
Electronic system for force distribution (EBD)
Control system of (HAC)
Control system of braking slope (DBC)
Prevention system anti-reversal (ROP)