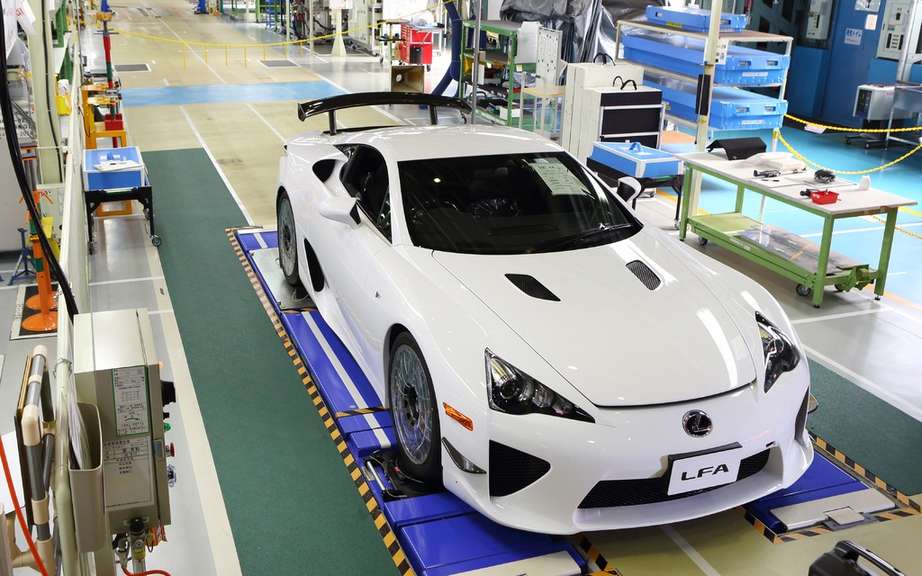 Lexus LFA: end of series production of 500 vehicles
The Car Guide 2011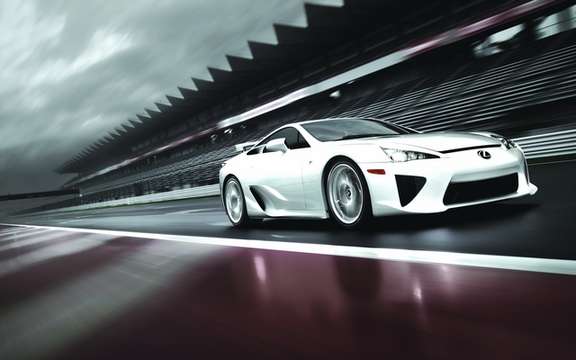 2011 Lexus LFA: From the very high technology
The Lexus LFA has never been designed to be a cost-effective car. Although it has sold nearly $ 400,000 of age, Toyota lost money on every copy sold. Production stopped in 2012, with only 500 units built.
However, Toyota, the history of the LFA does not stop there. Indeed, the manufacturer must now maintain and guarantee all cars sold. 
To this end, the Centre of Excellence LFA, a division of Toyota Motorsport in Cologne, Germany, opened its doors shortly after the sale of the Japanese supercar. The center was established to deal with 38 cars sold in Europe and England. For all types of interviews and repairs, traditional lubrication and oil change to a complete disassembly of the V10 engine to change the rods, a team of technicians ensures that each car is maintained with the same high standards used during its construction.
Every screw, every bolt are audited, and ensures that they are at the correct voltage. Once supplemented repair, the car underwent three tests: the first is the interior of the plant is carried out without underbody panels so that engineers can see if a problem occurs. Then the fireball is completely assembled and tested on winding roads around the center. Finally, the LFA is a ride on the autobahn to properly delier cylinders!
The LFA owners have obviously not had to bring their cars in Cologne for an interview. Technicians will travel to the closer Lexus dealership, and work on the car from. But for many (rich) owners, it's probably nice to be able to say the following sentence for a cocktail:
"No, I had to take the Mercedes this morning. My LFA is the Centre of Excellence, in Cologne. "