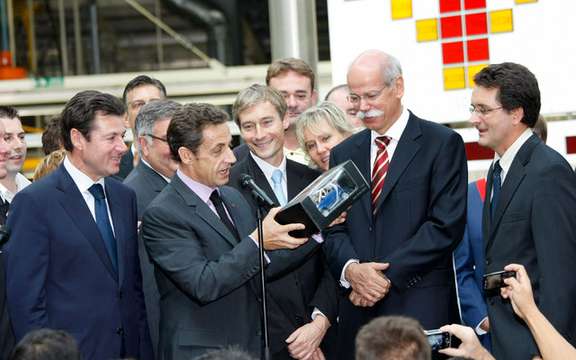 Smart Fortwo 'Electric Drive'sera offered in 2012
The first road tests of the little Smart Fortwo electric took place in 2007. It was then offer some 100 units of the latter has motorists Londoners, who had to report on the advantages and disadvantages especially this new technology, when used in the field ...
Today, the owner of Daimler AG's Smart brand announces the beginning of the production of electric Smart Fortwo second generation has the Hambach plant situated in the north of France.
This time, it will be the 2nd generation of the latter which will be produced in only 1,000 units and has reserved a target clientele, which once again will use their gem to discover the merits of this new technological approach or defects in its daily use, so that we can correct them before proceeding to mass production.
These cars that rigor used laboratory on wheels, will be offered a auto left through some European and American cities.
If all goes well, the production of large series of small Smart Fortwo should normally begin in the year 2012.