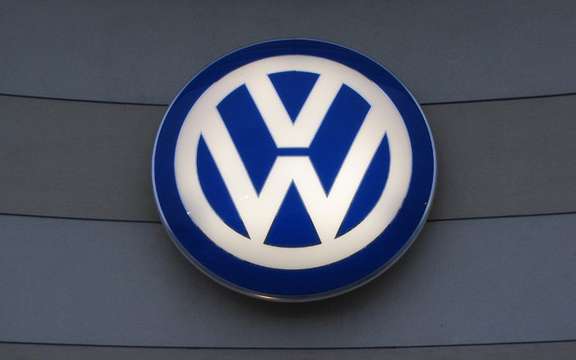 Volkswagen redeemed 49.9% stake in Porsche
Boards, called the low-supervisory boards of companies Volkswagen and Porsche have accepted a plan of merger between the two manufacturers, which will have the prestigious Porsche has become both the 10th part of the Volkswagen brand group while maintaining a certain independence, including its own head office and other accommodations at the Stuttgart brand.
Quite a turnaround
Say there aa just two years, it was announced the establishment by the manufacturer Porsche has a plan to take control of the giant Volkswagen, here you come back a wiser and certainly more realistic logic.
Fusion in three steps
Finally, the agreement provides that Volkswagen may take 'some control' of Porsche AG, a wholly owned subsidiary of Porsche Holding SE in three stages and over the next two years.
Well, and at first you will see Volkswagen take capital 42% of Porsche AG by the injection of € 3.3 billion by the end of this year. Follow the first half of 2010, a second emission of so-called Preferential and finally somewhere shares in 2011, Volkswagen will conduct one last issue of shares to the ordinary and Preferential time, allowing him then to take 'some control' accepts Management of Porsche AG.
According to reports, even the Porsche Holding SE whose estimated value oscillate around 3.55 billion euros, could be sold to Volkswagen.
Everyone is a winner
By the merger agreement in three stages, signed by the heads of Volkswagen and Porsche, it is clear that these two companies come out bigger and especially enriched in the face of new challenges that await all global automakers, including the development of new more economical and less polluting products.
For its part, Porsche is once again saves a 'bankruptcy' EARLY following has intentions to take control of Volkswagen and a significant decrease in sales, especially caused by the economic crisis and sales of large SUVs plummeting some steps, the most important, that of North America.
Volkswagen is by far the company has the most to gain from this agreement. As well as its largest European manufacturer will be greatly enhanced, while his wildest become the first manufacturer in the world desire, becomes more feasible than ever.
The second largest manufacturer in the world
In 2008, Toyota produced 7.7 million vehicles, GM and Volkswagen 6.6 6.2 million.
But with the collapse of General Motors in 2008, and decreases production or even closures Toyota plants, it would not be impossible to see in 2009, Volkswagen switch to the second world leader with a worldwide production of more than 6 4 million units, derating GM and especially getting closer than ever, production figures that Toyota will also known drastic declines throughout the year.
In addition, Volkswagen is currently the manufacturer seems to benefit most from emerging markets such as China, India, South America and the former Eastern European countries. For example, while Volkswagen recently dislodged General-Motors as its number 1 manufacturer in China and it is not an understatement. Out there, Audi and Bentley cars, part of the German group, are experiencing increasing popularity net.