Tests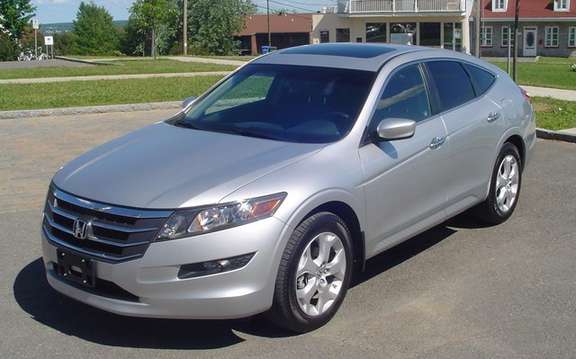 2010 Honda Accord Crosstour: a hatchback that is noticed!
Sale of November, the all-new 2010 Honda Accord Crosstour offer luxurious versatile interior for five passengers, even an innovative rear storage space, i-VTEC V-6 engine 3.5-liter and four wheel series drive option.
"Honda has long been renown for large interiors and many utility functions of its vehicles," says Jerry Chenkin, Executive Vice President has Honda Canada Inc. "As the Honda Fit, Award-Winning car, the Crosstour implements a versatile design to provide an interior as convenient as that of a larger vehicle. "
The rear storage area includes a new box all removable depth of eight inches usage, hidden under the floor, the cover is reversible and dimensions, covered with a thick carpet and durable plastic. Levers near the interior compartments places wings and easily accessible from the bay tailgate provide storage with a single movement of the seats into the floor to create more cargo space.
The interior is designed to give a feeling of space and width while creating a luxurious and accommodating atmosphere. The design of the dashboard and a large center console enhances the feeling of space. Orders audio systems, heating and air conditioning, as well as the optional navigation system, are precise, solid and intuitively grouped.
The external design of the Crosstour continues the evolution of the concept of utility vehicle (CUV) by integrating clean lines and has a low aerodynamic posture and sports and that at the functionality of a multipurpose utility.
Available with V-6 engine serial and four-wheel drive option