The new BMW X1 in its livery North-American
New models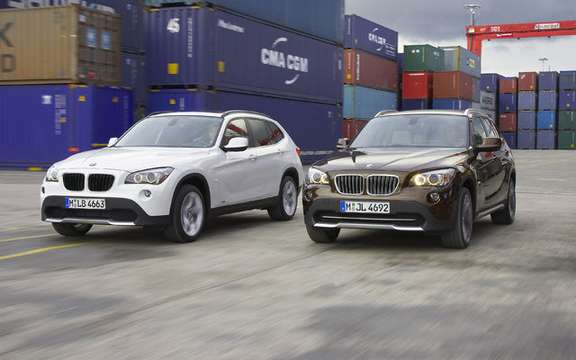 BMW X1 2010: Premiere photo gallery authorized
Frankfurt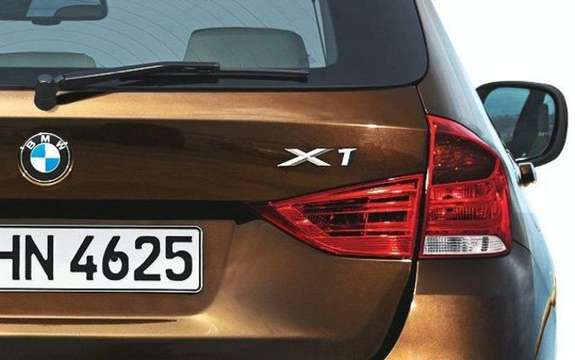 BMW X1, four new herald pictures
The 'small' SAV (Sports Activity Vehicle) of BMW X1 will not be so small as compared to ca template of his brother, the X3. Its overall length will be reduced by 12 cm compared to that of the X3, 5 cm in width and 13 cm in height. However, it presents a Cx coefficient penetration in the air that impresses for a vehicle of this type and that establishes a 0.32.
Designed and developed around the platform and major components of the BMW Serie3, this new vehicle will be offered initially in version integrale traction (X-Drive), while a propulsion declinations follow a few months, but not sold in America.
A plush interior
Despite a reduced wheelbase 35 cm compared to that of the X3, the next SAV BMW commits all the same to accommodate three passengers in his seat, which can be divided into three sections. The cargo section is very generous, the loading capacity increased from 420 liters in 1350, once the seat fully lowered. The dashboard is fine comic, pleasant to the eye and she wants more ergonomic than is that of the X3 model. Among its main groups of options, there is one that incorporates a sunroof, a plan designed to better enlightened the interior of the latter, just by creating an impression of large spaces for passengers.
Single motor for America
In Europe, the BMW X1 is equipped with a broad portfolio of petrol and diesel engines, including drawn from the range of BM Serie1. But for our work, only indestructible inline 6-cylinder 3.0-liter will be able to find under the hood of the latter. It is the same engine that is found among others, under the hood of seductive cut-Z4 roadster in 2010, and whose delivree power is 258 horsepower, depending on the european data.
The BMW X1 xDrive 30i have a single motor and a single box. It will be automatic Steptronic six-speed guy.
Even if it is we unveiled a major pump manufacturer, via its website, it is always expected that this new service will make its first public release in September before and under the Frankfurt Motor Show.
Marketing earth Europeenne is scheduled for October. This could mean an entrance North-American at the earliest at the end of 2009, if not next spring ...