First contacts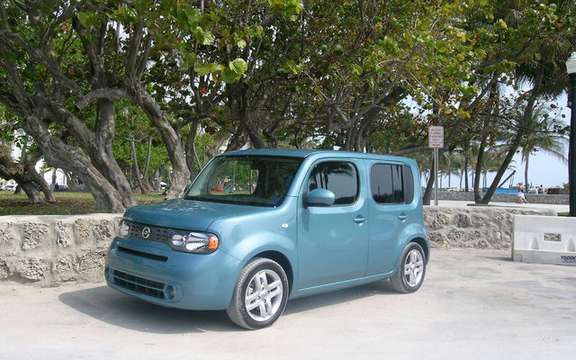 2009 Nissan cube, break the mold!
Montreal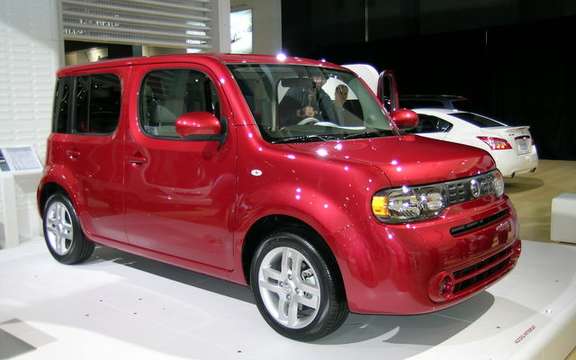 Nissan Cube 2009 introduced the first Canadian
Nissan Canada Inc. (NCI) today announced the pricing of its new cube (R) 2009, which will be launched at the scale of Canada this spring. At an MSRP of $ 16,998, the base model has a range of standard features as are rarely found on the market for entry-level vehicles, including a system of air conditioning, tinted windows, a system electrical controls, a dynamic control system of the vehicle, a system antilock braking, cruise control and remote keyless entry. Testimony of a great concern for security, a perfect system of airbags is available in series on the cube (MD). It includes airbags for driver and passenger, lateral airbags (in the front) and side curtain airbags in the front and the back. "The cube (R) is a truly unique team that Nissan has a range of standard features as we rarely see in a vehicle in this segment vehicle," stated Jeff Parent, Vice President, Sales and Marketing, Nissan Canada Inc. "The cube (R) offers exceptional value and expressive design that make it a compact vehicle, worthy of the greatest."
     The cube (R) 2009 Nissan is available in two versions a front wheel well equipped: the cube (R) 1.8 S and cube (R) 1.8 SL. The cube (R) is built on the proven Nissan B platform and available with a high series cylinder engine range has 4 DOHC 1.8 liter 122 horsepower frees. The S model is available with either the system of automatic transmission Xtronic CVT (TM) smooth (continuously variable) or with a 6-speed manual gearbox.
     For those looking for the supreme experience of the cube (R), the model 1.8 SL series includes Xtronic CVT system and alloy wheels of 16 inches, fog lights, an automatic system of temperature regulation, a system of Interface for iPod (R) and the Intelligent Key (TM) Remote Starter with Nissan. The Technology Package includes the optional Bluetooth hands-free telephone system (MD), a speaker for bass Rockford Fosgate and six speakers modernized, the XM Satellite Radio (R) (XM subscription has (MD) required, sold separately) and a sonar system in the back.
     The cube (R) Nissan also responds to the practical needs of active and respectful drivers today's environment. Although its interior offers plenty of space, this vehicle leaves a small environmental footprint with its low fuel consumption 6.5 L/100 km (43 mi / gal) on the road, if it is endowed with a box speed continuously variable (figures provided by Transport Canada in 2009).
     The cube (R) 2009 Nissan builds on the heritage of two previous generations. Result: a attentionne and expressive design, but also a vehicle frugal, reliable and pleasant. The spacious interior of the new cube (R) is designed as a social gathering place that can accommodate up to five passengers, with comfortable front seats and reclining rear bench seat cinema and sliding style, has three settings .
     The sole right of the cube design (MD), highlighted by its wraparound rear window and door-to-lightweight faux front and rear, provides an experience of particular conduct and increased visibility. Door windows before each include a "photo frame" and the rear window that extends on the sides of asymmetric and enveloping shape ensures excellent visibility and diagonally to the rear, which makes lane changes and parking running back. Among the unique features of the interior include the asymmetrical oversized dials, interior trim type "drop" and supports removable hooks.
     Model / Description MSRP 2009
     ------------------                         ---------
     1.8S - M6 $ 16,998
     1.8S - CVT $ 18,298
     1.8SL - CVT $ 20,698
     1.8SL - CVT Tech Package $ 21,498