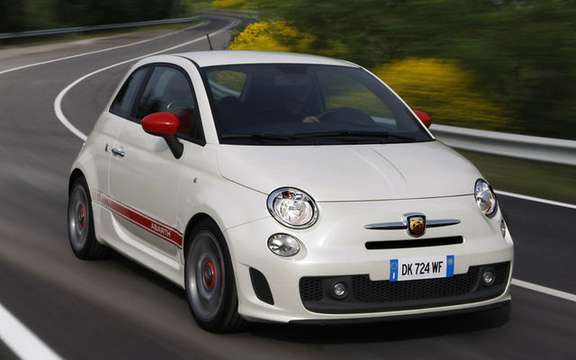 Fiat and Chrysler will enter into a strategic partnership
While manufacturers Ford and General Motors-rely on their European and Asian subsidiaries for sourcing new vehicles, Chrysler on his side, trying to establish strategic alliances with other car manufacturers.
This approach is already underway, since it has already entered into agreements with manufacturers Nissan and Volkswagen. With Nissan, it will be offered a subcompact car, conceived on the basis of the model Versa factory in Mexico. For its part, Nissan will have a minivan and a full-size truck signs Chrysler. Several other transfer vehicles could become reality, including the opportunity to see the next Chrysler Sebring borrow the platform of the Nissan Altima.
The partnership with the German Volkswagen seems different and more modest. In addition, the two partners are very discreet about their approach. However, we know that Volkswagen has just market the Routan, a Chrysler Town & Country minivan, scored Volkswagen, but with some specific elements to Volkswagen. Between them, the exchanges of products seem limits the Chrysler / Nissan partnership.
The Italian Fiat sees a great opportunity
Contemporary bible of the automotive industry, Automotive News, edition Europeenne, announced in its most recent edition that the giant Fiat Chrysler negotiated with the possibility of a strategic partnership said, which could include the participation of the Italian in Chrysler .
This new openness would allow Chrysler to take advantage of platforms and mechanical elements that are attached to design and market as quickly as possible new ranges economic cars whose needs are urgent for the American manufacturer. In addition, it could reinforce its Europeenne approach, taking advantage of the network of Fiat dealers.
Fiat, we are not crazy on the contrary, and we see this approach with Chrysler, the ideal avenue to market in America, Products Alfa Romeo and Fiat vehicles can be certain which certainly small model '500 '. Moreover, the return of Alfa Romeo in America is Desired by all, and there is a good chance that if there is agreement between the two manufacturers, the arrival of this brand could spend a great speed ' V ...
Here is a new record to follow, among others ...