Montreal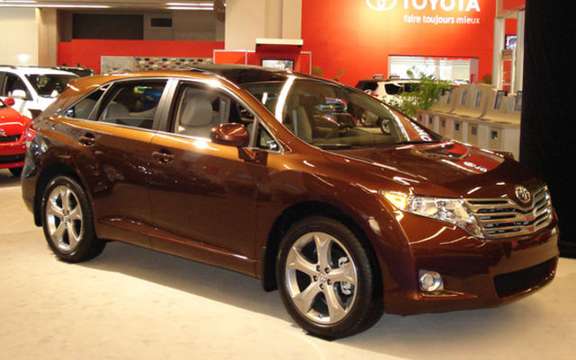 2009 Toyota Venza, a new crossover Toyota
Tests
2009 Toyota Venza, a ramble. 1000 km
First contacts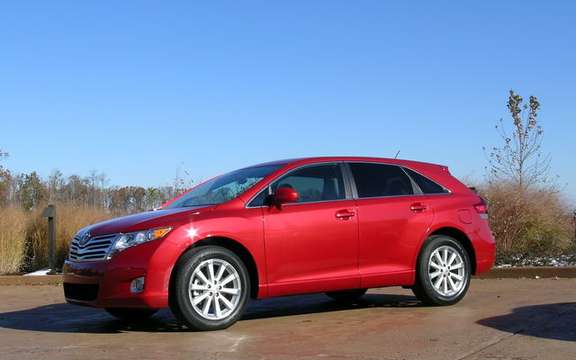 2009 Toyota Venza, a rabbit out of the hat?
Despite the economic conditions, manufacturers still consider the new crossover vehicle type, such as a fast-growing niche, end ready to take over large SUV, whose popularity rating among consumers is net regression. All manufacturers tell us that their vehicles crossover are the best and they have more advanced features than those offered by their competitors. Today is the turn of Toyota join this select club again, with any recent release of his model Venza. Obviously, they also say that this newcomer is the best in its class, and this is normal from them.
Moreover, here is an excerpt from their press release on the new Venza.
-----------------------------------------------------------------------------------------------------------
The all-new Toyota Venza is designed and positioned to become the inevitable car 2009
<>
TORONTO, Jan. 3 / CNW / - With the new Venza, Toyota offers motorists hors categorie vehicle combines innovation, versatility and efficiency. Today, Toyota Canada is pleased to announce that prices anticipate the evolving needs of Canadian drivers. By offering two engine options, a 4-cylinder or V6, both with a starting price under $ 30,000, Toyota adds a level of high value assets cles to the Venza.            
"We are excited to launch the all-new Toyota Venza 5 seater combines the performance and comfort of a sedan and the versatility of an SUV," stated Warren Orton, Director, Toyota Canada Inc. (TCI). "With an MSRP of attractive departing from $ 28,270 Toyota invites Canadian motorists to discover this unique vehicle that offers high value, outstanding performance and good fuel efficiency, without compromising the level of innovative design and functionalities."  
Designed and manufactured in North America, and sold exclusively on the North American market, the Venza is a new type of vehicle that is intended for active baby boomers and young families. It offers two engine options, a four energy efficient and surprisingly powerful or very powerful V6 cylinders. Whatever the choice of engine, the Venza is no compromise in terms of interior comfort, cargo space or towing capacity and is available in versions with a front or increased adherence of the integral traction. The Venza is delivered with a range of features for comfort and convenience, from the keyless divided rear seat has a 60/40 that folds at the touch of levers.            
As part of its innovative plan for 2009 aimed at helping Canadians "Start smarter" in 2009, Toyota Canada Inc. also announced a general price adjustment, effective January 3, which is equivalent to an average of only percent for Toyota and Lexus lines, significantly lower than the inflation rate in Canada during the past year *. Together with the "Demarrez smarter" a limited time special promotion, where Canadian drivers finance the purchase of any model Toyota or Lexus, they can take advantage of an offer to make no payments for 90 days. In addition, gas $ 500 gift cards are available for buying a Corolla, a Matrix or RAV4 2009 factories in Canada, while gift cards essence of a value of up to $ 5,000 or a cash equivalent is available on some models 2008 or 2009. This initiative aims to provide excellent value for money to Canadians for all Toyota and Lexus vehicles ranges.