Comparative Tests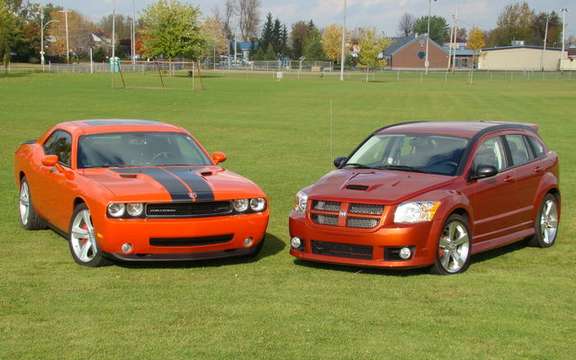 SRT4 vs. SRT8, one for dad, one for son!
For several years, the SEMA show we present several interesting vehicles. While the 2008 edition, to be held from November 4 to 7, is at our doorstep, here already some pictures of vehicles that will be presented. Premiere list, the Dodge Challenger Hurst Performance, a company specializing in gearboxes for high performance.
The company, whose head office is located in Pennsylvania, will present a vehicle based on the SRT8 version of the Challenger.Bien heard more aspects enhancing the sporty character of this we find Muscle car. Four variants will be offered with a model available with a premium of $ 10,000, while the top-end version command a higher price of $ 20,000 and brings in particular more than 500 horsepower thanks to a supercharged engine. 
Hurst also affix exclusive wheels and gearshift Pistol-grip, straight out of the golden age of the muscle car.
These limited editions should be offered through the Doge dealers, but nothing is yet confirmed for Canada.