Tests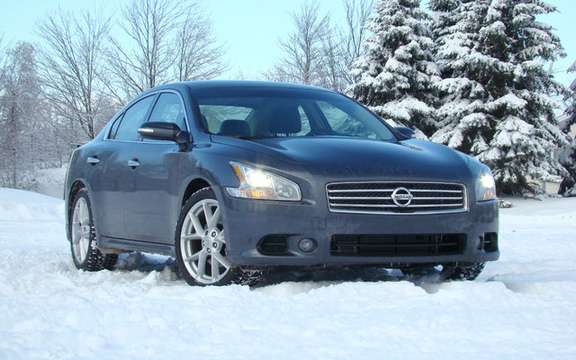 2009 Nissan Maxima, is it too late?
Nissan Canada Inc. (NCI) today announced that the all-new 2009 Nissan Maxima will be offered to the retail price suggested by the manufacturer (MSRP) of $ 37,900.
"The new Maxima is the flagship of the brand, and his pace and his spirited performance will make it very popular with Canadians," stated Jeff Parent, Vice President, Sales and Marketing, Nissan Canada Inc.
Nissan Maxima 2009 seventh generation presents a dynamic design on a newly composed platform and offers a more economical powerful V6 engine, a similar cockpit cockpit and superior quality. It will be available in any version of SV equipped, including leather interior, electric sunroof, the system of Bose (R) hands-free Bluetooth telephone system (md) and the CVT gearbox, which replaces versions of the SE and SL models.
The model SV Premium Package '(premium package) of the 2009 Maxima offers many more features than its predecessor of 2008 (SL 3.5L engine with CVT) including 35 additional horsepower (290 c. 255) wider wheels (18 inches c. 17 inches), a camera system at the rear, the boot with a single button, a power sunroof has two panels, the seat of the driver's heated and air-conditioned, the selectors speed the system connecting iPods, exterior mirrors with integrated turn signals and electric windows arrears has automatic control.
MAXIMA 2009
MODEL / DESCRIPTION 2009 MSRP
3.5 SV CVT $ 37,900
3.5 SV CVT SPORT PACK $ 39,950
3.5 SV CVT SPORT TECH PACK $ 42,400
3.5 SV CVT PREMIUM $ 41,050
3.5 SV CVT PREMIUM NAVI $ 43,150