NY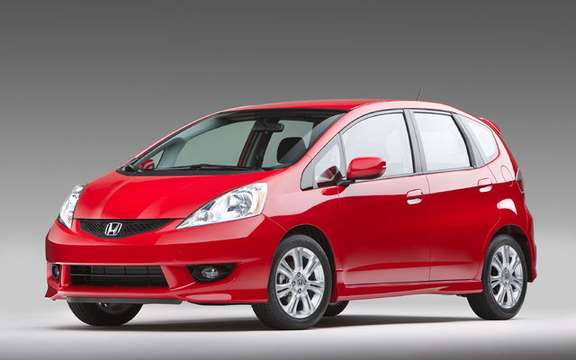 The all-new 2009 Honda Fit provides uneven level of driving pleasure
Honda, which presents the new generation of the Fit at the last Salon of New York, announced today that the car will be available at dealerships beginning on September 15. As before, it will be offered in five-door version. It will be like in 2008 available in three versions, DX, LX and Sport. The DX version may however be controlled factory equipped with air conditioning, which was not the case in 2008.
More spacious, the 2009 Fit is always equipped the famous MagicSeat system that allows it to offer the best loading capacity in its class. She inherited this year of a four-cylinder i-VTEC 1.5-liter engine developping 117 hp and a manual five-speed gearbox. A new automatic transmission has five reports is also optional.
The consumption figures REVEALED Honda fuel are 7.1 l / 5.5 l per 100 km (city / highway) for automatic and 7.2 l / 5.7 l per 100 km for the manual. According to these data, the Fit will remain a subcompact least greedy of the market.
Honda Canada also unveiled the price of the 2009 Fit, which remain substantially similar to those of the 2008 versions. Depending on the version, it is noted that fluctuations of up to $ 100 off the retail price, and despite the addition of many new features. However, the basic version of DX retains its floor price of $ 14,980
$ 14.980 - DX (5-speed manual transmission)
$ 16.180 - DX (5-speed automatic transmission)
$ 16.280 - DX-A (5-speed manual transmission)
$ 17.480 - DX-A (5-speed automatic box)
$ 17.380 - LX (5-speed manual transmission)
$ 18.580 - LX (automatic transmission 5-speed)
$ 19.280 - Sport (5-speed manual transmission)
$ 20.480 - Sport (5-speed automatic box)