Tests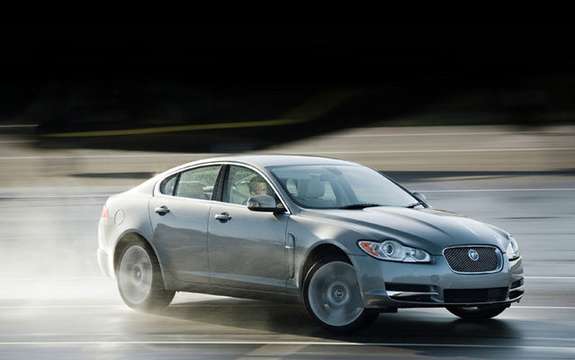 Jaguar XF: Equipee to seduce
My text of the Guide de l'auto 2008, I mentioned how the Jaguar S-Type had become obsolete compared to its rivals. I also mentioned that its successor, the Jaguar XF seemed a little more prometeuse. This is now done, Jaguar has unveiled the official images of the 2009 XF, its luxury sedan area designed to replace the S-Type, a model that no one will cry. Again, the Internet leaks have force the manufacturer to unveil a little earlier! Based on the C-XF concept presented at the last show of the Detroit Auto Show, the new XF marks a break with the rather classic models of the English manufacturer. It takes much more flowing lines, taking certain elements appeared with the new XK. Its official unveiling is also planned for the upcoming auto show in Frankfurt.
Ian Callum, Jaguar design director, "the new XF moves away from classic to create a four-door sedan / five-seater with a powerful cutting line. Language of Jaguar's new style was created with the new XK and XF with, is now decline for the first time in Visual Advanced sedan is as important than obvious. proportions of the XF, for example, are so similar to those of the XK angles inclination of the windshield are the same on both cars. "
In addition to its lines, the new XF however takes a few items of the deceased X-Type, including its powertrain and frame. Hope that the manufacturer has given him an extra rigidity. Under the hood we find on our continent, others are entitled to the diesel engine, two 4.2-liter V8, with a supercharged 420 horsepower and developping.
The XF is equipped with an automatic transmission with six-speed sequential control driving, the same as found on board the XK. Offering the Jaguar Sequential Shift system, it allows the driver to manually select the reports to using montees paddles.
According to Jaguar, the XF model will be proposed in 2009 to spring 2008.
In summary: Jaguar gives a little more inspiration has its luxury sedan!