First contacts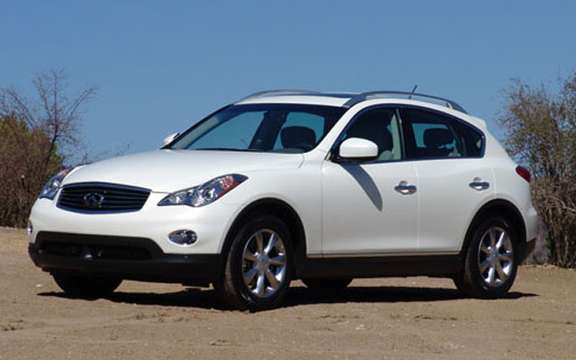 Infiniti EX35, Nissan Rogue or luxury family G35x?
Infiniti advantage of the Concours d'Elegance Pebble Beach to present the first global pictures of EX35 2008, a compact luxury SUV that will be available later this year. Strongly inspired by the EX Concept unveiled this spring at Auto Show in New York, the 2008 EX35 offer the same engine as the Infiniti G35, evening a 3.5-liter V6 developping an estimated 290 horsepower. The latter is combined an automatic transmission with a five-speed manual mode. The style is compact SUVs and builders have understood. Expect has a pleiade new models of its kind in the coming years. Audi and BMW quickly follow suit!
In summary: a new G35 high on legs!