Tests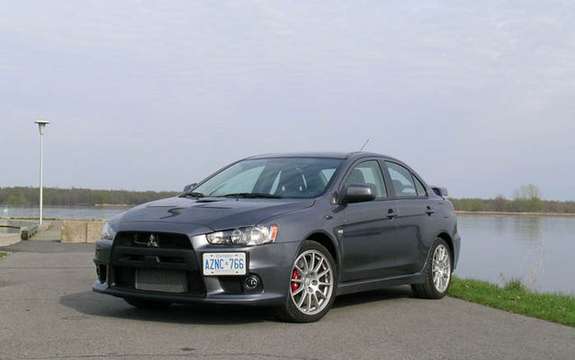 Mitsubishi Lancer Evolution, the WRX STI kits!
Today, Mitsubishi Motor Sales of Canada, Inc.. announced to a scale competitive price for the new Lancer Evolution 2008. performance sports sedan AWD, inspired by rally cars, made his first public appearance in Canada, the Salon Auto Montreal. The Lancer Evolution, the tenth of the name and true technological marvel, is available to Canadian consumers for the first time in history. It is available in three distinct versions: the Lancer Evolution GSR, Lancer Evolution MR and Lancer Evolution MR Premium.
The Lancer Evolution GSR has a bold appearance, is equipped with a 2.0-liter MIVEC engine has DOHC turbocharged exchanger, which produces a power of 291 horses. Equipped with a 5 speed manual gearbox, the suggested manufacturer's price (MSRP) is $ 41,498.
The Lancer Evolution MR, as it is equipped with an automatic Sportronic ® box has 6 speeds and two clutches (TC-SST) will be proposed has an MSRP of $ 47,498.
The high-end version, the Lancer Evolution MR Premium, also offer a stereo system Rockford Fosgate ® 650-watt (max.) and 9 speakers. It will be available at an MSRP of $ 51,498. These prices do not include taxes, transportation costs or the cost of inspection before delivery.
In Canada, Mitsubishi offers seven different models and 21 different versions. In addition to the Lancer Evolution, Mitsubishi sedans have the compact Lancer (versions, SE, GT and GTS) and the intermediate car well equipped Galant (ES, GT and Sport Ralliart versions). The elegant compact SUV Outlander presents this year two new versions, the ES 2WD and 4WD ES, which are added to the LS and XLS 4WD. The intermediate SUV Endeavor, for its part, is available in a 2WD SE versions and SE AWD and luxury version LTD integral traction. Finally, sports cars Eclipse Coupe and Spyder are both available in GS or GT-P. Canada has more than to watch out! Mitsubishi launches a full throttle.