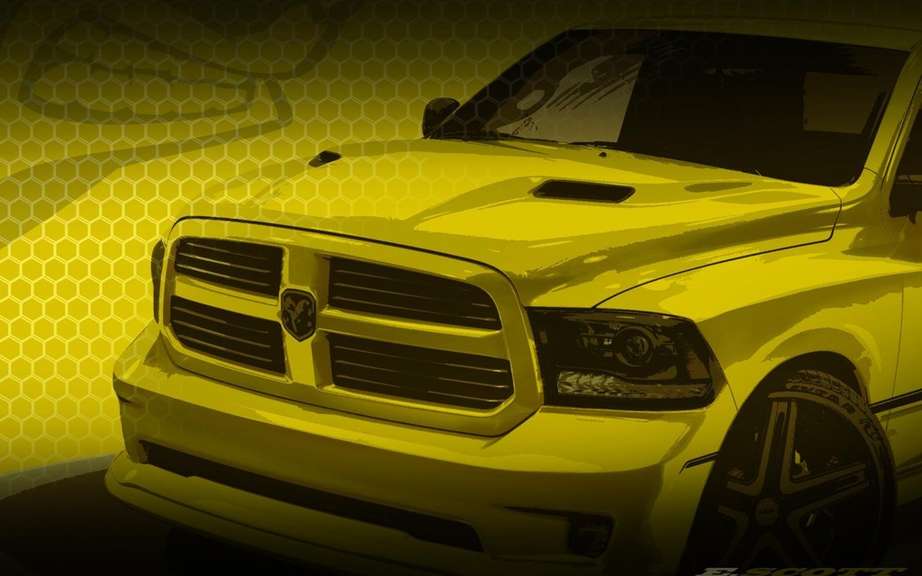 Ram Rumble Bee Concept at Woodward Dream Cruise
The unveiling took place at the Woodward Dream Cruise, a parade was held this weekend in Detroit, and which brings together car enthusiasts americaines.
The truck single cab short box is distinguished by its full body clothed with yellow and black decals decorative bars shaped honeycomb.
Wheels, black alloy wheels, 22 inch Vellano SIGNED grant him a lot of character. Suspensions have been lowered two inches, courtesy of King Suspension.
It is the same for decoration with yellow and gray contour footprints honeycomb type.
Its below are those of the RAM 1500 R / T propulsion. Therefore, there is a 5.7-liter V8 engine of 395 horsepower with a torque of 407 lb-ft.
The whole is coupled to an eight-speed automatic transmission.