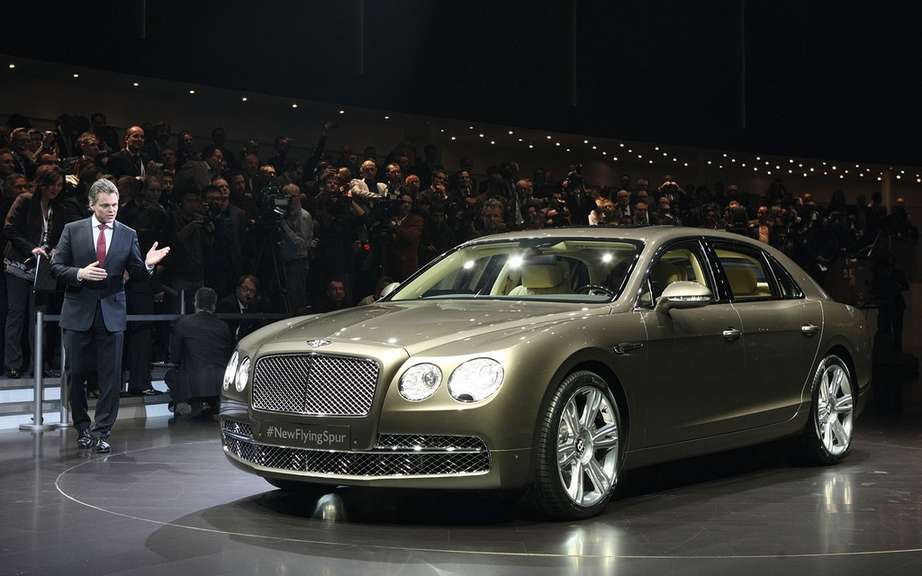 Bentley Flying Spur 2014 unveiled at Geneva
The Car Guide 2013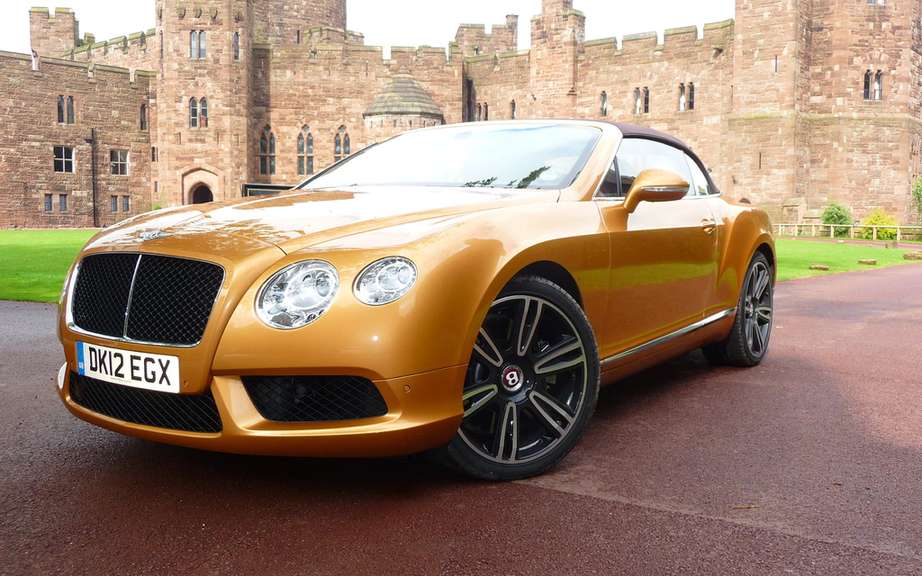 Bentley Continental 2013: The demesure calms down a bit ...
The Car Guide 2013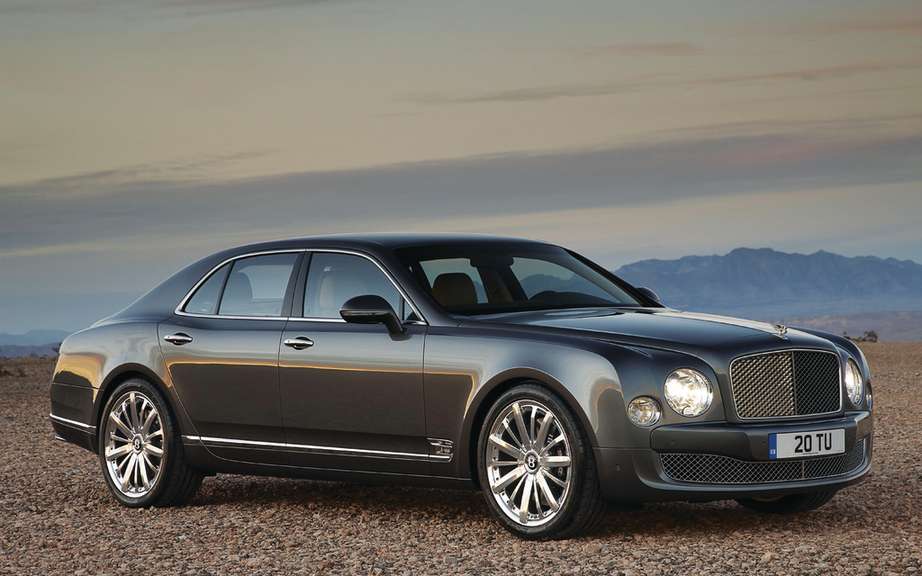 Bentley Mulsanne 2013: Supercar!
It is in a very festive atmosphere that was unveiled for the very first time in Montreal the new Bentley Flying Spur.
The most powerful sedan ever offered by the British manufacturer.
Mr. Christophe Georges, president and COO of Bentley Motors Inc., to take the opportunity for us present the main features of this amazing car.
Thereafter, it was the turn of Joe Segal, owner of the concession Decarie Motors, to speak to thank his distinguished guests for their great generosity. Moreover, the funds raised will go to the Miriam Foundation helps people with autism.
Flying Spur 2014
The car is defined as the sports sedan of the group, with its silhouette with classic details ACCOMPANIED more modern touches.
This impressive sedan seats five passengers in a very luxurious interior, more comfortable and benefiting from the latest technological advances in the world of infotainment.
It is powered by a spirited W12 6.0-liter biturbo engine which delivers a power of 625 horses. This mill is mated to a ZF automatic transmission has eight reports. Despite its weight, the 2014 Bentley Flying Spur takes only 4.6 seconds to go from 0 to 100 km / h.
Happy Jacks
During this evening, the direction of the concession Decarie Motors had invited a bunch of people, many of whom came to driving cars that are dreaming. Among them, we find ourselves Bentley, Aston Martin, Ferrari, Porsche, Land Rover, Lotus and Cadillac XLR.
All cars have been carefully parked in the parking lot with valet parking, which have had the pleasure to drive these cars inaccessible for most of us.