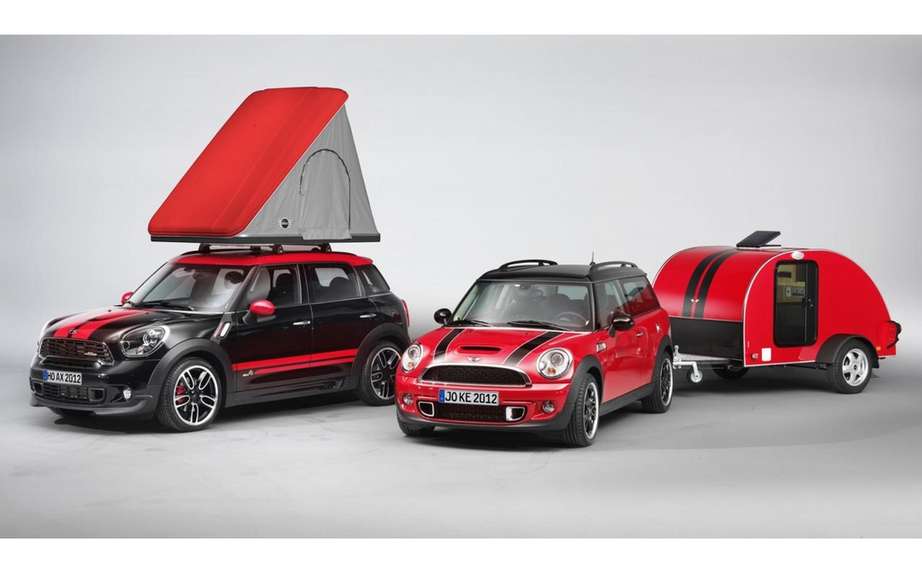 Mini Cowley Caravan and Swindon Roof Top tent
Mini just presented - for the European market - three concepts that has owners of a car brand of the English enjoy the joys of camping.
They are called: Clubvan Camper, Countryman ALL4 Camp and Cowley.
The Clubvan Camper
It allows a person to enjoy an extra bed, in addition to providing an extensible full kitchenette with stove and refrigerator. Hand shower with water tank placed under the floor is being added. On the roof, there is a system of movable rails can be used to support a variety of sporting goods, and even a box of extra storage. The car is decorated with a GPS.
The Countryman ALL4 Camp
This is the most interesting solution: Logee expandable tent on the roof accommodates two people. A short scale allows them enter with great easy. At the back was velo-up a door.
The caravan Cowley
Here we are in the presence of a caravan brand Cowley tiree a Mini Cooper Clubman.
The sliding rear section gives access to a kitchen with stove, refrigerator, sink and water tank. Solar panels provide enough electricity to run all of these devices, as well as the audio system and TV.