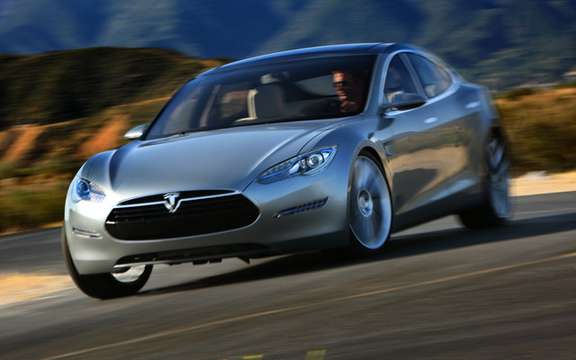 Tesla Motors bought the NUMMI plant
Tesla Motors and Toyota Motor Corporation plan to work together on the development of electric vehicles
Tesla Motors, Inc. and Toyota Motor Corporation (TMC) today announced their intent to collaborate on development of electric vehicles, the parts of a system of production and technical support.
The two companies intend to form a team of specialists to support these efforts. TMC committed itself to purchase 50 million common shares of Tesla issued through a private placement to be concluded immediately after the closing of the initial public offering currently planned by Tesla.
"I take immense potential of Tesla's technology and I have been very impressed by his commitment to monozukuri (manufacturing approach to Toyota) said Akio Toyoda, president of TMC. Thanks to this partnership, by working with a business risk as Tesla, Toyota seeks to learn a Tesla own qualities, his indomitable spirit, his quick decisions and flexibility. There are already several decades, Toyota had also started as a business risk. Working with Tesla, my hope is that all Toyota employees will recall that spirit of adventure and enthusiastically consider the challenges of tomorrow. "
"Toyota is a company founded on innovation, quality and commitment to sustainable mobility. Toyota decided to invest in Tesla and create a partnership with us is a great honor and attests to the confidence in our technology, says Elon Musk, CEO and founder of Tesla. It is with enthusiasm that we expect to learn and benefit from the expertise of legendary Toyota in the fields of engineering, manufacturing and production. "
Since its founding in 1937, TMC has been guided by a philosophy that requires "contribute to society through the manufacture of automobiles," and manufactures cars that meet the expectations of customers around the world. TMC introduced the Prius, the first generation of hybrid vehicles in 1997, and manufactures, during the twelve last year, about 2.5 million hybrid vehicles.
At the end of last year, TMC started to offer for rent hybrid Prius plug, which can be accrued through an external power source such as a power current residential. The company also plans to commercialize electric vehicles by 2012.
Working tirelessly to reduce the cost of electric vehicles - manufacture of electric cars more affordable to the public at large Tesla aims. Tesla, based in Palo Alto, California, delivers more than 1,000 Roadsters to customers in North America, Europe and Asia. Tesla develops and manufactures electric vehicles and powertrain components for electric vehicles. It is the only automobile manufacturer in the United States produce a series of electric vehicles capable of running on the highway. The Tesla Roadster accelerates faster than most sports cars yet produces no emissions. Mobile attendants Tesla went to the site to ensure the maintenance of roadsters.