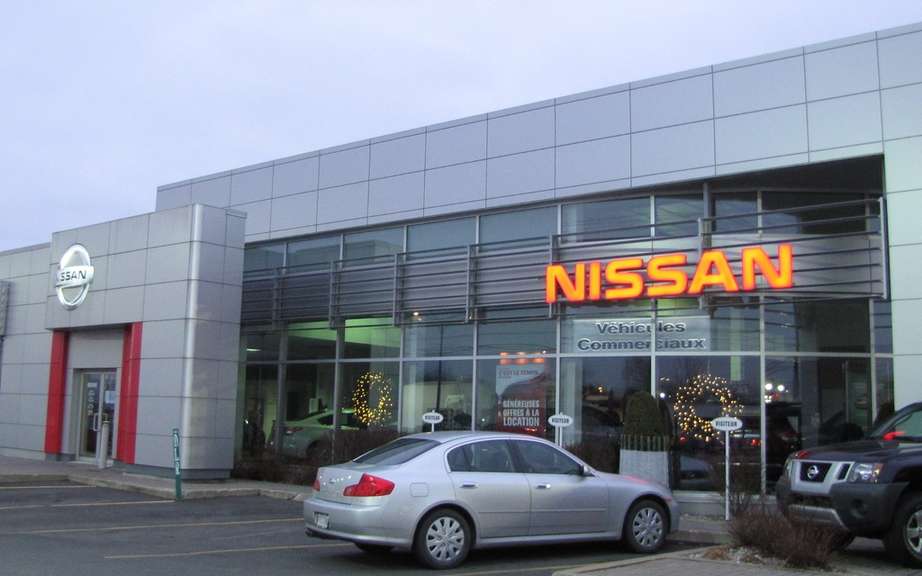 Nissan announces Canadian sales figures in April
Canadians in search of a new truck have contributed to increasing sales of vehicles of almost nine per cent to the country last month, according to data compiled Wednesday by DesRosiers Automotive Consultants.
Canadian sales of light vehicles were totaled 171,807 units in April, up 8.9 percent compared to those from 157,777 in the same period a year ago.
This increase is mainly explained by the increase of 16.3 per cent of sales light trucks, which totaled 94,701 units last month against 81,409 vehicles in April 2012.
Truck sales of F series have enabled Ford of Canada to reach the top rankings of Canadian sales in April and since the beginning of the year.
Ford said it sold 27,907 vehicles last month, up from the 24,171 units of it a year ago.
Sales of Ford trucks have won 21 per cent to total 20,809 units last month against 17,267 in April 2012. Truck sales of the series F jumped 38 percent.
The increase in auto sales Ford has established a three per cent a year ago.
In addition, Chrysler Canada sold 25,745 vehicles last month, up to 24,540 units in April 2012. The manufacturer also benefits from an increase in truck sales.
Truck sales Ram Chrysler have indeed won 31 per cent to 8,020 units, against 6,129 a year ago, while total truck sales rose 3.2 percent, 19,865.
Chrysler auto sales advance 11 percent, 5880, against 5,283 a year earlier.
General Motors of Canada has its rating indicates that the number of pounds per vehicle dealers had increased last month by 19 percent, 25,071 units. This is the best April since 2009.
In addition, Toyota took advantage of truck sales to beat all Japanese manufacturers. The company announced it sold 20,087 vehicles in April, up 7.2 percent compared to the same period a year ago.
Honda sales have increased by 17 percent, 13,257, against 11,303 in April 2012.
Mazda saw its sales decline last month was 6682, when they had been in 7049 a year earlier, while Nissan's sales totaled 7416, against 6307 in April of last year.
Hyundai sales slip has 13,517 vehicles, 14,301 against, those of Kia increasing from 8010 to 7581.