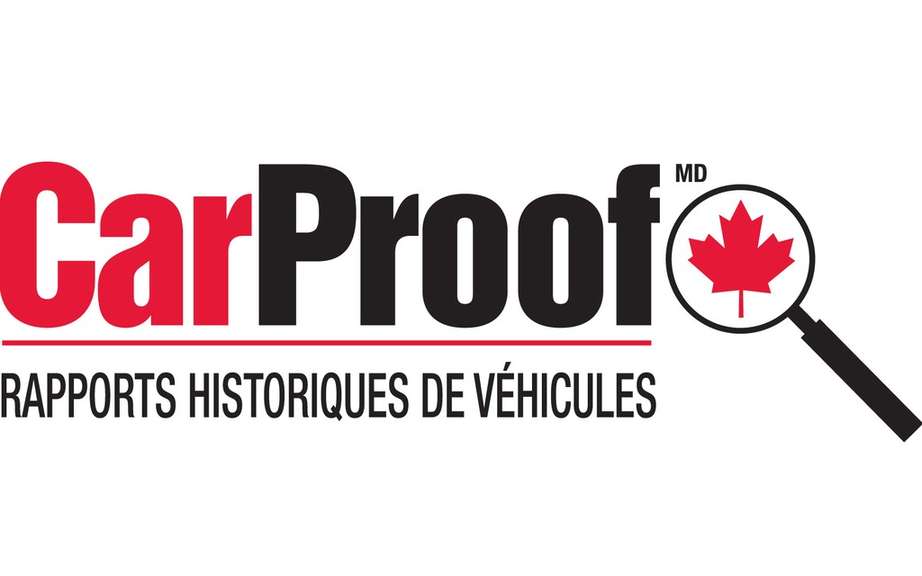 CarProof Hellman & Friedman and join a minority investment
TradeRev, the revolutionary online system remarketing in the automotive industry, partners with CarProof history report the most reliable vehicle in Canada to offer CarProof reports on each vehicle listed in the system online auction auction of TradeRev. As of May 1, 2013, this agreement will ensure disclosure and transparency completes all information on vehicles transiting through innovative auction system TradeRev auction.
The system TradeRev, easy to use, allows dealers and buyers to have access simplifies, intelligent and real-time assessment of the exchange values ​​and auction in the private market TradeRev. Using TradeRev benefits to dealers and wholesalers. Dealers can contact instantly with hundreds of buyers, and buyers are able to bid on hundreds of vehicles on the market TradeRev. Because CarProof Checks is provided for each POSTED car remarketing process is more complete because it allows buyers to view full history of any vehicle in repertorie TradeRev before proceeding to purchase, and this no extra charge.
"TradeRev is a company that promotes transparency thanks to its system of sales to online auctions, which fits perfectly with the core values ​​and objectives CarProof stated Marty Meadows, vice president, strategic accounts and business development. We are very pleased to take part in the auction online TradeRev, which we consider as an excellent tool to help dealers to buy and sell more cars. "
"We TradeRev designed to provide users with a process of selling and buying simple and efficient, ensuring that users receive the actual market value of their vehicle, said James Tani, Vice President, Business Development for TradeRev. By partnering with Car Proof, we ensure that our users know the full history when they participate in the process of auto remarketing. "
About Vehicle History Reports CarProof
CarProof, a London based business (Ontario), was founded in 2000. It is the leading provider of historical reports for used vehicles and produces the most comprehensive reports available in Canada. The CarProof vehicle history reports, fully bilingual, you provide a complete and accurate history of the real-time state of a vehicle, including information in matter of accident and research lien across Canada and a complete history in the United States. In addition to one of the 50 Best Managed Companies in Canada, has recently been CarProof Award-Winning Technology Fast 500TM 2012 Deloitte. For more information about CarProof, visit www.carproof.com.
Sign a CarProof on Facebook, Twitter and YouTube.
About TradeRev
TradeRev is an online system in the automotive remarketing field created in 2009, Toronto, Canada, which ensures transparency and efficiency in the process of assessment and purchase of used vehicles. TradeRev provides users the ability to launch real-time auction or participate at any time from their mobile device. Active across Canada TradeRev is quickly becoming the system of auctioning most reliable online in the automotive field, and began to extend its operations in the United States. Simple, intuitive and effective, TradeRev represents much more than a tool wholesaler in the automotive field. This is a radical new approach to doing business. For more information about the TradeRev, visit the www.traderev.com site.
Source: TradeRev