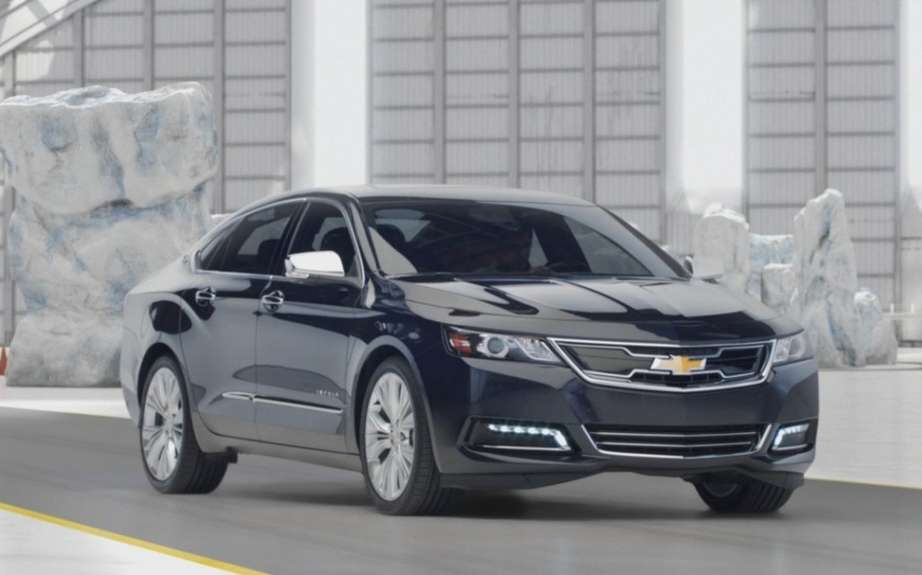 Chevrolet Impala 2014 she is in charge of repetitive tasks
General Motors of Canada is proud to announce the start of production of its large sedan Impala 2014, the Oshawa plant in Canada.
In his odds are assemblies Buick Regal, Cadillac XTS and Chevrolet Camaro.
A world separates the new from the old Impala, and this at all levels.
Aesthetically, it has a much more pleasant to watch than its predecessor silhouette.
On the inside, passengers enjoy more space untap and more comfort.
This is the first American car manufacturer to have the MyLink system, which adopts natural voice recognition, a first at Chevrolet.
Cote safety, occupants are surrounded by 10 airbags available serial.
Three direct injection engines:
4-cylinder Ecotec 2.4L with eAssist 182 horses;
4-cylinder Ecotec 2.5-liter 195 horsepower;
V6 3.6-liter 303 horsepower.
All mated to a six-speed automatic transmission.
Only $ 145 more
The starting price asked is $ 28,445, or $ 145 more than the price charged for an Impala 2013.
Chevrolet Impala 2014 will be a concession of this spring.