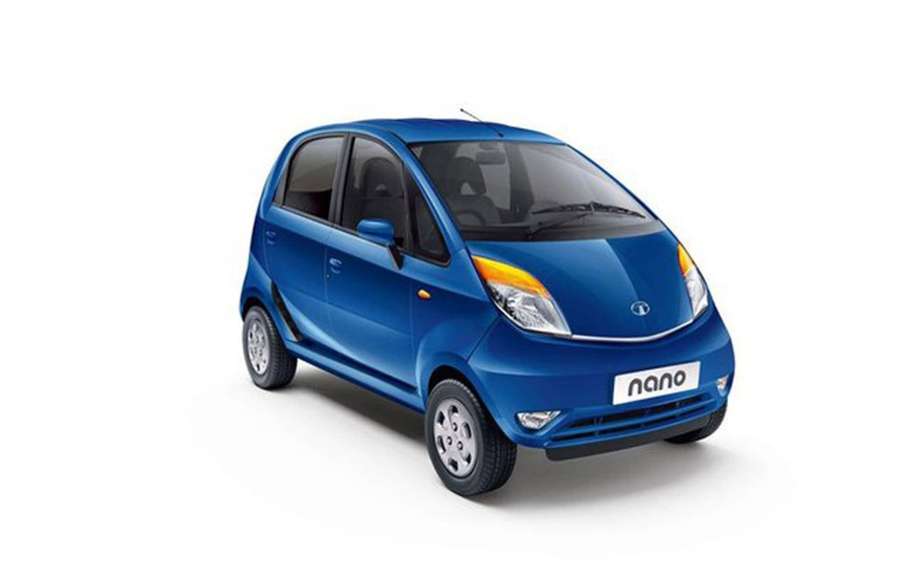 Tata Nano 2014 with more chrome
A plan to boost sales of the least expensive car in the world, the Tata Nano, the marketing department of the Indian manufacturer has launched a rather original promotion, is that you can buy a Nano Special Edition through a credit card .
To do this, the manufacturer had to convince many Indian banks and dealers to become complicit in this startup, rather complex.
This approach aims mainly young people looking for a first car.
Nano Special Edition
Wanting to attract a younger clientele, the Tata Nano Special Edition is offered:
a catchy dressing;
the decals at sills;
sport alloy wheels;
an audio system with MP3 and USB inputs;
two glove.
A limited duration
The offer is to repay, over a period of 12 months, the amount borrowed on his credit card to purchase a Nano Special.L buyer can also enjoy a 0% interest rate.
This car is currently sold in India at a price that is equivalent to us $ 2900. At its launch in 2009, there was talk of a starting price of only $ 2,500.
The promotion will end on 31 March 2013.