A strong increase of 23 per cent of net profit at Toyota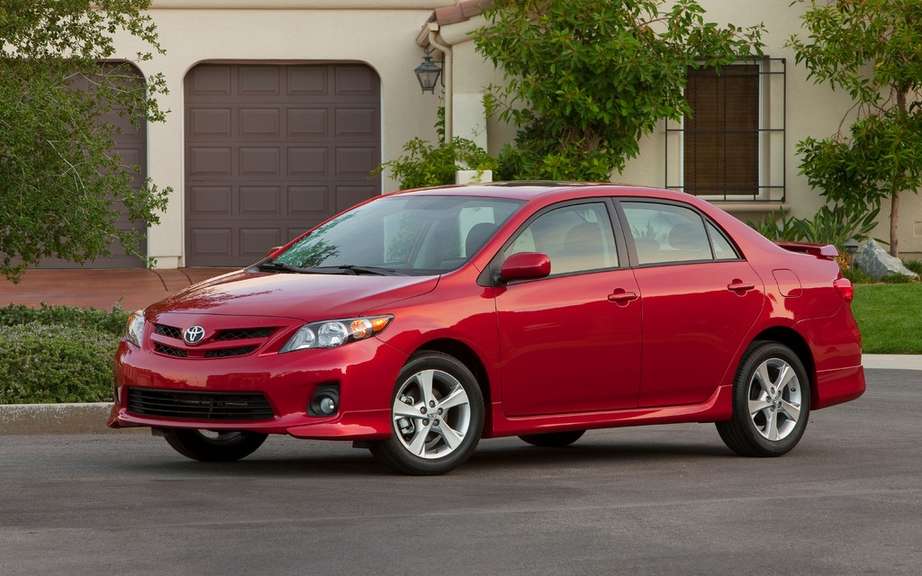 Toyota claims that the Corolla is the best-selling car in 2012
Net earnings of Toyota Motor Corp.. has increased by 23 percent in the fourth quarter of 2012 compared to the same period of the prior year.
From October to December, the profits of Japanese automaker totaled 99.91 billion yen, or U.S. $ 1.09 billion.
As for quarterly sales, they rose in one year from 9 per cent to U.S. $ 58 billion.
Toyota, which recently returned first global automaker to General Motors, provides that the net income of the fiscal year 2012 will increase to U.S. $ 9.3 billion, or U.S. $ 800 million more than its initial forecast.
The results of the 2011 Toyota, even those of other Japanese manufacturers have been largely sealed by the causes damage to their facilities by the earthquake and tsunami that shook Japan on March 11, 2011.
Totoya expects to sell by the end of its fiscal year, next month, to 8.85 million vehicles. The goal of 8.75 million would be exceeded, especially thanks to the excellent sales in the United States despite many campaigns recall vehicles, especially in 2009 and 2010.
However, Toyota's sales in China have suffered from Chinese resentment at the place of Japan fed by a territorial dispute between the two countries.