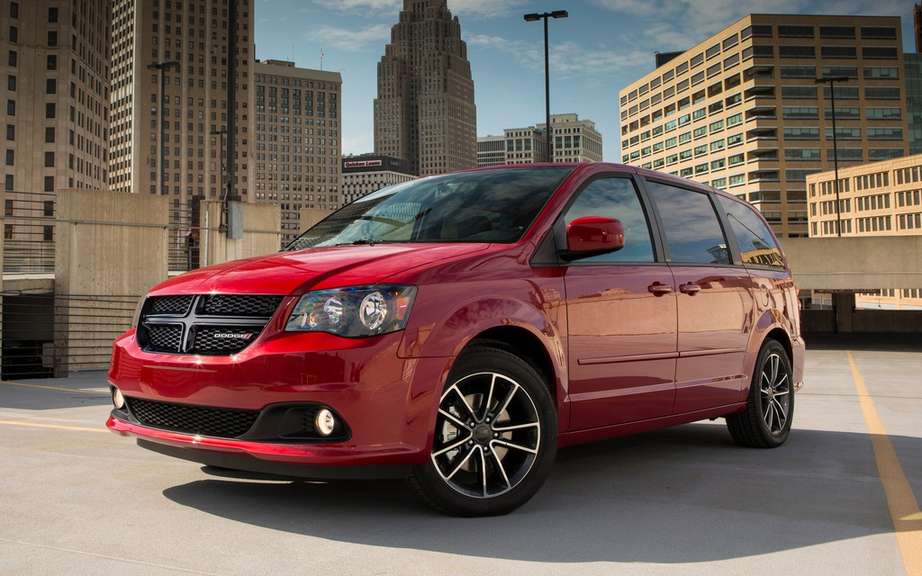 Chrysler, the most dependent fleets of vehicles
Chrysler began 2013 head the list of the best selling vehicles in Canada in January, while sales have continued to improve even though the month has been marked, according to DesRosiers Automotive Consultants specialized company, for a decline of 2 2 percent for the entire industry.
The automaker, saved by loans from American and Canadian governments after to be placed under the protection of the bankruptcy law in the United States in 2009, announced Friday that January had been its 38th consecutive month of growth compared to the previous year, in matters of sales in Canada.
The company has said it sold 17,013 vehicles in the country last month, up three per cent to 16,584 units sold during the same period in 2012.
This performance has enabled Chrysler to double Ford, who had full 2012 top Canadian sales and which is found in the second row in January thanks to the sale of 16,197 vehicles.
General Motors, the other major North American manufacturer, has achieved sales of 13,761 vehicles, up 6.2 percent compared to those of January 2012.
Despite his first place lost to Chrysler, Ford saw its sales increase by eight per cent last month compared to a year ago. This was his best performance for the month of January in 10 years.
Volkswagen Canada announced that it started the year in power, having sold 3373 cars and light trucks last month, the best January in history. These sales are greater than 8.5 per cent to those of January 2012.
Honda Canada on his side did state combined sales for its 7220 vehicles and the Honda division of luxury Acura vehicles, down 21 percent compared to January 2012. The Honda sales drop 27 percent, has 6211 units, while those of Acura climbed 41 percent, 1,009 vehicles.
DesRosiers, who published an independent report on the sales of vehicles, has indicated that other important manufacturers, including Toyota and Hyundai, have also seen their sales decline last month compared to a year ago.
Toyota has indeed started the year with sales of 8,623 vehicles, down 12.5 percent.
Sales of South Korean manufacturer Hyundai has them on slips 1.5 percent, 7,349 units, while those of Kia, also from South Korea, have declined by 2.7 percent, 3,673 vehicles.
By Brian McKenna