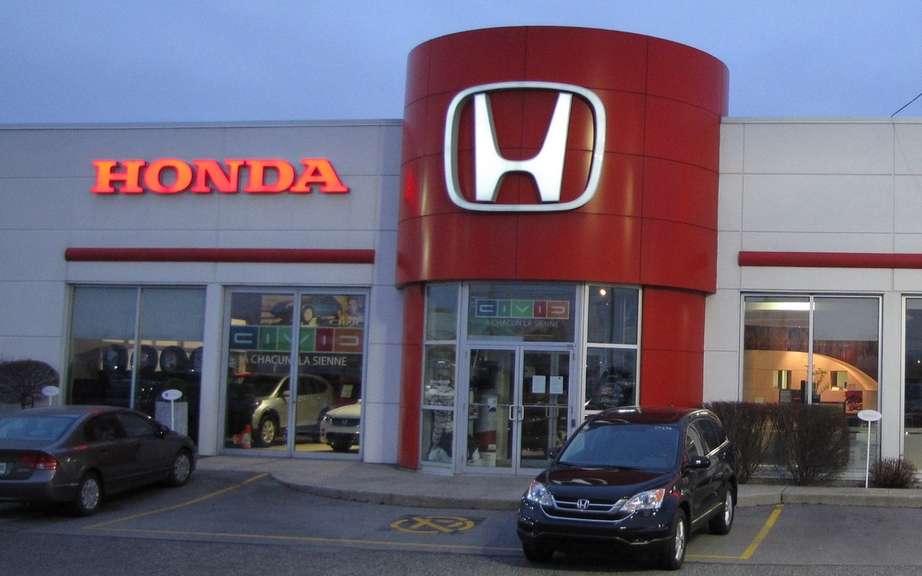 Honda Canada: Sales in March
Ford Canada is attributed the title of the manufacturer records the highest sales in the country in October and for the current year.
The Canadian division of one of the Big Three automakers in Detroit said Thursday that its global sales grew seven percent, 20,565 vehicles, compared to 19,190 in October 2011, largely propelled by a whopping 17 percent auto sales.
Ford truck sales also boomed, with an increase of five per cent in the same month of the previous year.
Among the best sellers include the Ford Focus, which had its best October since 2004 with a jump of 50 percent, and the Mustang, having recorded an increase of 104 percent.
Since January, Ford sales are up slightly, from 0.5 per cent compared to the same period of 2011.
Honda Canada has announced that it recorded an increase of 20 percent in sales of vehicles in October, compared to those of a year ago, thanks to a thrust of 28 percent in sales of its luxury cars Acura.
Honda made the announcement shortly after Chrysler Canada had reported an increase of 2.7 per cent of its own sales last month, the 35th consecutive month of growth from one year to another for the manufacturer.
The Honda Automobile Division reported that its sales had amounted to 11,590 units in October, up 19 percent compared to those of the same period a year ago, especially with the Acura sales increases for reach 1,887 units.
For its part, Chrysler Canada said its sales had totaled 17,504 vehicles last month, up from 17,049 to those of October 2011.
The increase in auto sales contributed the most to this increase, with figures of 2,693 units, an increase of 15 percent compared to 2348 units sold during the same period in 2011. Truck sales have increased by less than one percent, 14,811, against 14,701 a year earlier.