Tests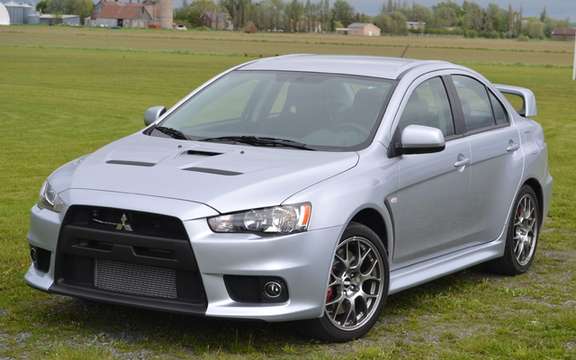 Mitsubishi Lancer Evolution 2011 half-measure
Earlier this month, we learned that Mitsubishi Lancer Evolution would not be renewed for 2015, and that the next generation of the compact Lancer Evo version would not. 
The president of Mitsubishi, Osamu Masuko, has stated in a press conference that the company did not have the resources to develop itself a performance car from scratch. The company now prioriserait the electric vehicles, as well as models built with the help of its partnership with Nissan / Renault.
By 2017, Mitsubishi wants to increase its sales by 29%, which would make him sell 1.43 million cars per year.
The withdrawal of the Evo is fatal to the performance range of the manufacturer, who had already stopped the production of the Eclipse a few years ago. So the torch back to the Lancer Ralliart, which offers four-wheel drive and a turbocharged 237 horsepower.
But all is not lost. The Japanese manufacturer could choose to bring another name synonymous with performance: 3000GT. Rumor cut with a hybrid powertrain could emerge, based on the platform of the ASX crossover.
If you want to relive the nostalgia of Evo, visit our photo gallery on the history of the legend of the rally was a dream generation automotive passionate.