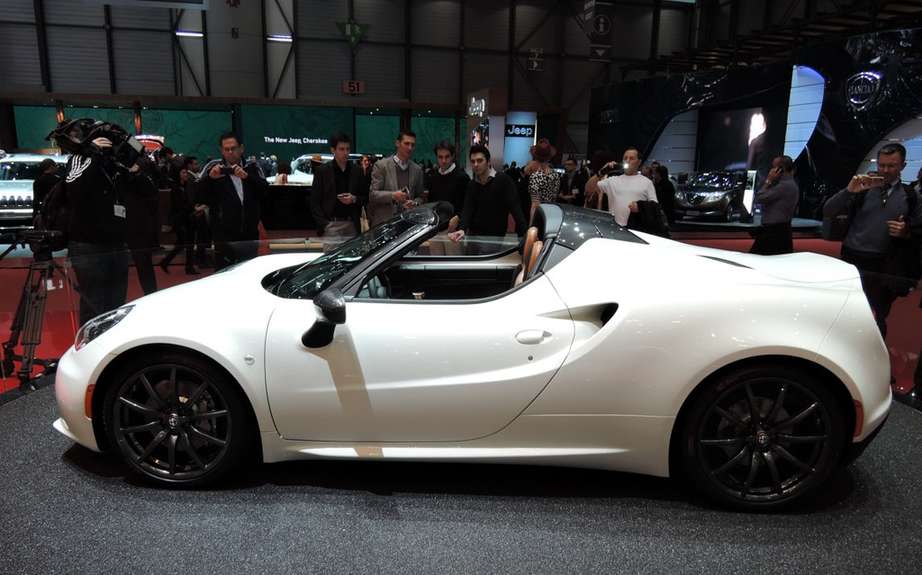 Alfa Romeo 4C Spider: another year of waiting
This is the Festival of the car, held in Paris at this time, we presented the prize for the most beautiful car of the year 2013.
The mention goes to the very alluring Alfa Romeo 4C.
A jury and internet
The jury is composed of Remi Depoix, the great architect of the Festival for 29 years of the automobile, which is second by designers, artists and specialists in marketing.
After that the jury selects the finalists, it is the users who take over.
This year, more than 100,000 people from 52 countries have responded to this call.
One participant will deserve a car Fiat Group worth estimated at EUR 30 000.
A car nomination must have been commercialized to date of the year cited above and see a price below 55,000 euros.
Eight cars had been retained
For the 2013 model year, eight cars were bench finalists:
Alfa Romeo 4C
BMW Serie 4 cup
Jeep Grand Cherokee
Lexus IS 300h
Mazda3
Mercedes-Benz CLA Class
Peugeot 308
Renault Captur
The big winner
The Alfa Romeo 4C is a great sport coupe possessing an extremely attractive style that knows how to turn heads on its way, and, as much as a Lamborghini Aventador or a McLaren 12C, in addition to cost a lot less than in recent ...
Its turbocharged four-cylinder 1.8-liter engine generates an output of 240 horsepower, which is mated to a dual clutch automatic transmission has six reports.
A small fireball that goes from 0 to 100 km / h in just 4.5 seconds.