Hyundai Auto Canada and Young Hopefuls program Hockey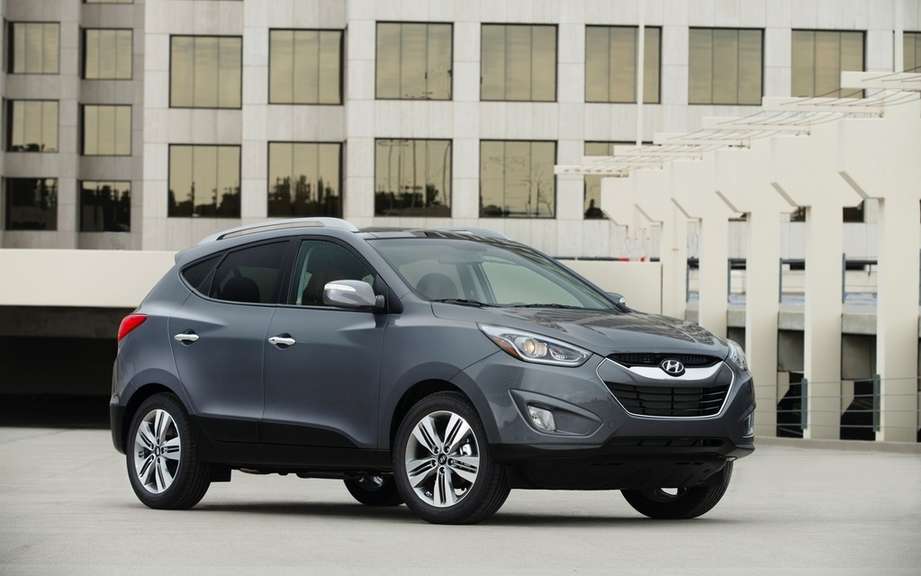 The love that carries the Canadians for Hyundai
Young Prospects Hockey Hyundai help underprivileged families so that their children can play hockey, in partnership with Hyundai, KidSport Canada and the defending Montreal Canadiens, PK Subban dealers.
Hockey can play an important role in the development of a child, however, the cost has constantly increased enrollment and equipment prevents many young Canadians to participate in sport. In fact, the financial constraints of families represent the main reason why parents can not send their children to a minor league hockey, according to a survey carried out recently by Hyundai Auto Canada Corp..
The survey also revealed that almost two thirds (65%) of Canadian parents pay $ 1,000 or more each year for each child so they can play organized hockey. The high cost is mainly due to the students tuition fees (39%), equipment (23%) and traveling expenses outside the city (28%).
Hyundai Auto Canada has decided to do its part to face the costs always increase by running the Young Hopefuls Hyundai Hockey program in 2012 in partnership with KidSport, a non-profit organization providing a financial assistance to underprivileged families to cover the cost of Registration and equipment. Last year, the program has to make donations 1,879 children so they can participate in the 2012/2013 season.
"Having myself had the chance to play organized hockey in my youth, I know how this sport has contributed to young people's confidence and teaching good values. However, the financial burden on families prevents many parents to offer this opportunity to their children, which is why we decided to create the Young Hopefuls program Hockey Hyundai, "said Steve Kelleher, president and chief executive officer of Hyundai Auto Canada Corp. . "Now in its second year, the program will have thousands of young people to be part of the game; that could change their lives considerably. "
In 2013, Young Hopefuls Hockey Hyundai joins again has one of the largest families of hockey players in Canada, Subban, that is to say the father, Karl, and the son PK Subban, defender of the Montreal Canadiens and Norris trophy winner, Malcolm, drafted by the Boston Bruins and Jordan, a choice of repechage Vancouver Canucks and active player of the Belleville Bulls in Ontario.
The financial burden of having three son hockey players was such that the Karl Subban, in addition to working full time as a teacher, has other work extra to make ends meet jobs. Karl spends his evenings with his son has free public skating edge of Toronto Nathan Philips to enable them to develop their basic skills of hockey.
"The Hopes of Hyundai Hockey Youth program did not exist when I raised my son. We then had to make sacrifices and enlist the support of the community, because we were convinced that organized sport would help them grow and develop healthily, "says Karl Subban, principal of school now retired. "For us, there has never been a question of making the professional hockey players. But rather to enable them to acquire good social skills and develop positive character traits, which organizes sports such as hockey, lets do it. As part of my work, I saw near the pupil of children whose parents could not afford to enroll in hockey number; that broke my heart. Collaborating with Young Hopefuls Hockey Hyundai, I have the opportunity to make a real difference in the lives of thousands of disadvantaged young people.
Unfortunately for our national sport, the situation of the family of Karl is far from unique being. Hyundai Auto Canada has asked that a survey be conducted among 1,006 parents of young hockey players. Not less than 95% of the respondents have stated that the inclusion of their children in organized sports represents a significant financial contribution for them. In fact, 79% said that their family had to make major sacrifices, 53% indicating that they were taking fewer vacations, 44% attended less social or family gatherings and had to cut 42% in the participation of children other activities like other sports or music lessons.
In its first year, the Young Hopefuls Hockey Hyundai helps families with more than 1,800 youth eliminate financial barriers preventing them from playing hockey. At its second year, the program will help to even more young people to enable them to play our national sport in Canada.
"At KidSport, we believe that no child should remain on the dimension lines and that everyone should have the opportunity to live and experience the positive benefits of organized sports," says Jamie Ferguson, president of KidSport. "We are very lucky to have supporters as passionate as Hyundai and Subban family to help us achieve our common goals of providing an opportunity for disadvantaged youth. "
Administrative costs of the program and the financial assistance of the first recipients of 1000 Young Hopefuls program Hyundai Hockey are paid by the contributions of all 210 Hyundai dealers across Canada and Hyundai Auto Canada Corp.. Thus, 100% of all additional donations from the public will be devoted to the program in whole and pour a KidSport directly so that more young people can play hockey. In this regard, in October represents the month Young Hopefuls Hyundai Hockey Canada, in which the participants Hyundai dealers across the country launch fundraising campaigns to help young people in their community to play hockey.
PK Subban, Norris trophy winner in 2013, will play an important role in attracting the attention of the cause and encouraging Canadians to make a donation in the program. "I can just imagine what my life would be if I had not grown up playing hockey," he says. "Not all young hockey players who will organize the jump to professional, but I can assure you they will all be better equipped to take advantage of the many opportunities and overcome the many challenges that life their reserve. It is truly an investment in our youth. "
To learn more about the Young Hopefuls Hyundai Hockey program, to see how you can make a difference and to submit an application for assistance, visit HyundaiHockey.ca.
About the survey
An online survey was carried out between 4 and June 10, 2013 FROM 1006 Canadian parents randomly selected children play hockey and part of the Angus Reid Forum panelists title. The deviation of the totals are due to rounding.
About Hyundai
Hyundai Auto Canada, founded in 1983 and whose head office is located in Markham Ontario, is a subsidiary of Hyundai Motor Company of South Korea. The Hyundai vehicles are distributed throughout Canada by Hyundai Auto Canada Corp.. and sold through a national network of over 210 dealers who also provide service.
About KidSport
The KidSport / KidSport organization was founded in 1993 in response to a need identified by community leaders in matters of sport. They found that too many young people remained on the side lines because of financial barriers. Since its foundation, the presence of KidSport across Canada has continuously expanded steadily with over 170 local chapters in 11 provinces and territories.