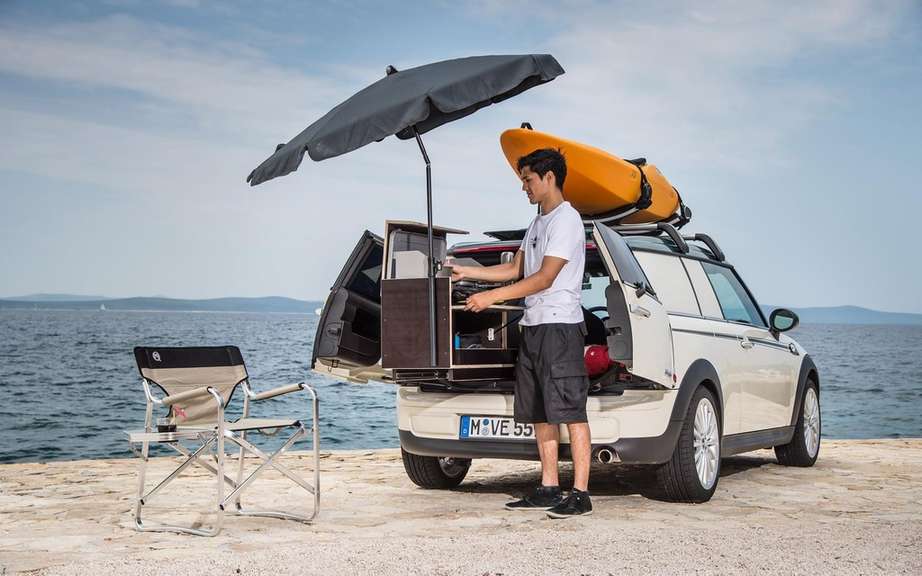 Mini unveils its concepts "Getaway" for camping
The holiday period approaching and many leave camp off the beaten path.
In this regard, the European Lifestyle division of the British manufacturer has presented, very recently, two very easy ways to go camping at the wheel of a Mini Countryman AWD.
On the one hand, we find the Cowley Mini and Mini Caravan Roof Top Tent Swindon.
Cowley Mini Caravan
Here, we present a model we can make a small Countryman caravan whose shape is reminiscent of the Quebec company Alto Safari Condo.
Despite its very compact size, it is all the same provided with a double bed, a stove has two burners, a fresh water tank, a solar module supplying energy to the battery and a 230V to the refrigerator as well as electronic devices work.
The removable rear section once UNCOVERED gives access to the range.
It weighs only 300 pounds.
Mini Swindon Roof Top Tent
The we are in the presence of a foldable tent that is installed on the roof of a Mini Countryman.
It allows two people to spend the night at the animal shelter.
Once closed, the shell of the tent fits perfectly with the style of the car.