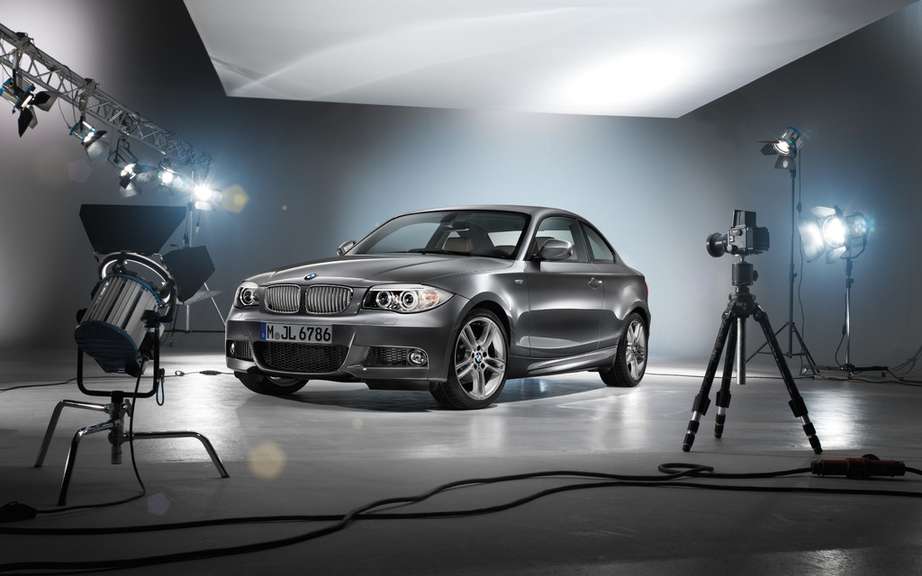 BMW: end cuts and convertibles Serie 1
For the 2013 model year, BMW adds two more versions muscles in its range of cars serie1 called 135is.
In fact, it is the declinations european M135i renamed for America.
Notwithstanding, some cosmetic appendages reminding us that we are in the presence of vehicles to more biting behavior: BMW 135is convertibles beneficient cuts and a more mechanical thrust.
Among these, we note the contribution of super sports alloy wheels 18 ".
In the interior, sport seats are more enveloping pedals are light alloy and aluminum appliqués.
More powerful
BMW 135is are driven by the same engine that powers the 135i models, a powerful six-cylinder turbo 3.0-liter inline, which for the occasion sees its strength from 300 to 320 horsepower with a torque of 317 lb-ft .
A six-speed manual gearbox is available in series, while an automatic transmission DCT dual clutch seven-speed is available for a surcharge.
As it should, these cars benefit from a stiffer frame, firmer suspension, more powerful brakes and a system Exhaust own has the vocation of these very high-performance cars.