Toyota Supra: future rival to the Nissan GT-R?
Detroit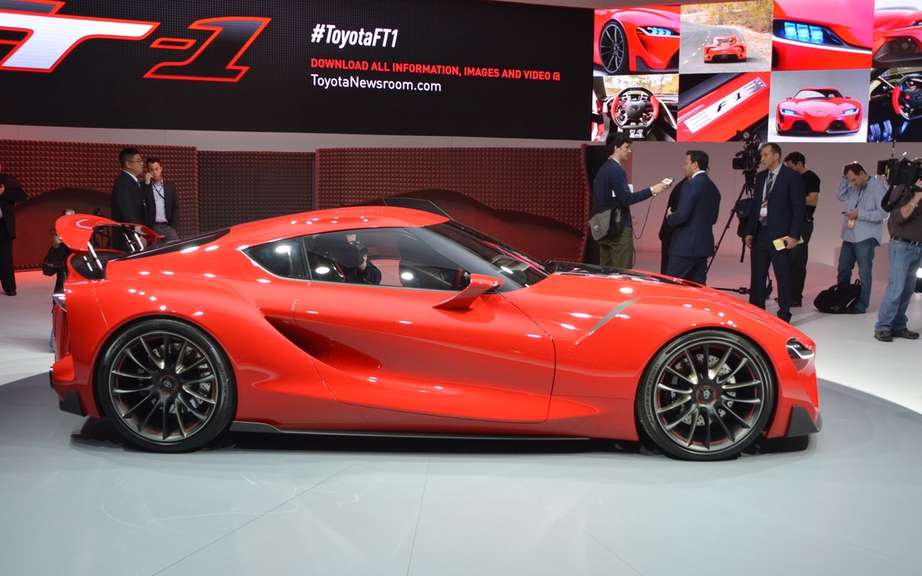 Toyota FT-1: the virtual world to the real world!
For the Japanese automaker, it remains a place of his choice cuts GT86 (Scion FR-S) and Lexus LF-A.
The return of the Supra
This space could be occupied by a new sport coupe which, for the occasion, would revive the Supra name, a 2 +2 sport coupe produced between the years 1979 and 2002.
At the time, the Supra was the main rival of cutting Nissan Skyline Japanese soil, which has now become the mighty GT-R.
The popularity of the GT-R and the recognition of his many abilities to compete with the most efficient time sports cuts seem encouraging Toyota to weigh on the head for an accelerated development in the high-performance sports section.
A hybrid powertrain
In all probability, the next Supra will be powered by a hybrid powertrain comprising a 3.5-liter V6 engine combines at least one electric motor. Power rating, the figure of 400 horses were ahead. The 2013 Nissan GT-R is powered by a V6 3.8-liter engine of 545 horsepower.
In both cases, we would be in the presence of AWD sports cars.
A harbinger concept could be unveiled somewhere in 2013. Production of a model series begin in 2014 and would cut the ad for the model-year 2015.