Audi A3 e-tron: the reserved tests to Americans
Technology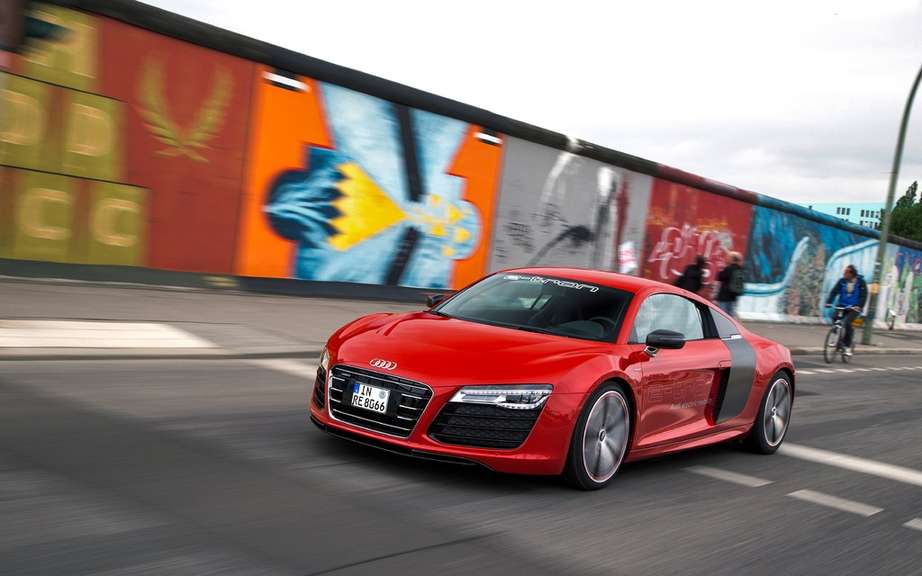 Audi R8 e-tron: Electric Supercar
Monday of this week, have opened a Long Beach, California, the annual TED conferences in 2012, which means Technology, Entertainment, Design.
These sessions include both demonstrations and conferences a technological nature are intended, inter alia, to review the latest technological advances in transport, which play a major role in our environment.
They were held throughout the week and were followed on the Internet by millions of Internet users around the world.
For its part, Audi took advantage of holding the TED 2012 to develop its interactive Social Space system, present its ultra lightweight A2 concept EV zero emission and advanced Stop & Start technology. To all this is added the project Offshore wind turbines that allows the manufacturer to generate the energy needed to run its assembly plants.   
The Audi A3 e-tron
The Ingolstadt manufacturer has to take this opportunity to announce that he would proceed, our neighbors to the south, has long duration tests of cars powered by electricity.
This is a similar approach to that of Honda FCX Clarity with models and BMW with its Mini E.
As for these last, Audi will develop a program of long term rental (LLD) through which people can get an Audi A3 e-tron driven by a fully electric powertrain.
The American division of the German manufacturer will establish terms of its electric cars has long lease programs in the cities of San Francisco, Los Angeles, Washington DC, Denver and others to be determined.
This approach will have a duration of one year and will enable engineers of the brand, always in contact with the different users on the ground to detect the advantages and disadvantages of this technology to eventually be able to proceed with the corrections that will be required .
Technical score:
electric motor of 134 horsepower with a torque of 199 lb-ft
Lithium-ion 26.5 kW (36 hp)
acceleration from 0 to 100 km / h: 11 seconds
speed: 145 km / h
Autonomy: 145 km
Recharging time: 4 hours of taking 400 volts