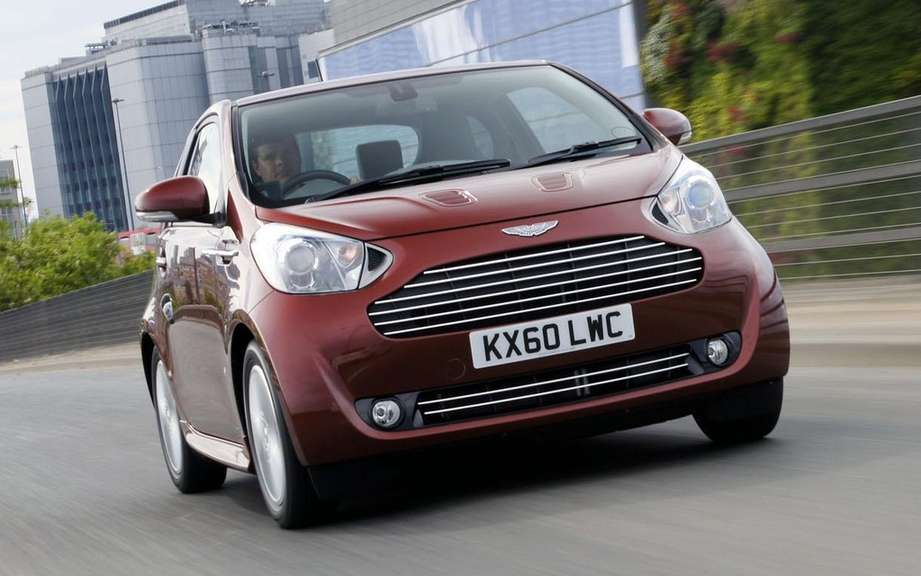 Aston Martin Cygnet will abandon its small
The luxury of the Toyota iQ, Aston Martin Cygnet small clone, is available in edition "Cygnet & Colette" whose circulation is limited to only 14 units.
Thus, the British manufacturer Aston Martin is associated with the French fashion house Colette to realize this little car undeniable charm. This company also gravitates high renown in the world of perfumery, design and publishing.
Therefore, this very exclusive edition inherits colors of Parisian society.
Body proudly flaunts its color "Silver Lightning" accompanied for the occasion by Edging Azure at the shell, the shell of mirrors and rims. To these are added the logos of the French firm.
For its part, the passenger receives a luxury "Bitter Chocolate" upholstery inspired by the mascot of the company Colette, a dog labrador chocolate brown. The seat is enriched with two cushions covered with blue made by hand.
The screen lights up to sound and visual of French society.
A little blowjob that will be available, if we depeche, for the modest sum of € 50,000. More than 15 000 euros compared to asking price for Aston Martin Cygnet serial.
Next year, the little Aston Martin Cygnet will be offered on the steps in North America