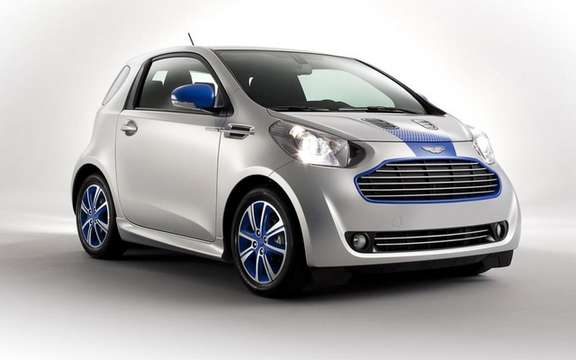 Aston Martin Cygnet: An edition "Cygnet & Colette"
The little Aston Martin Cygnet, which is nothing more than a clone crest and very expensive Toyota IQ (Scion iQ among us) will be removed from the running.
She was regarded as the most posh supermini.
The car differs from the iQ by: 
-    its typical Aston Martin grille;
-    its wing contours;
-    its exclusive wheels;
-    its sumptuous interior presentation.
Despite its very small dimensions, the Aston Martin accommodates four passengers.
The Cygnet, as the iQ is powered by a four-cylinder 1.3-liter engine that develops a power of 94 horses. The whole is coupled to a CVT.
All in all, the Aston Martin Cygnet will be allowed the famous British manufacturer to reduce its CO2 emissions, which vary between 120 g / km for the Cygnet and 350 g / km for models powered by a V12.