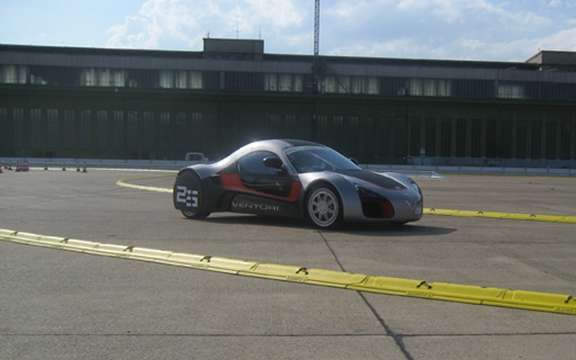 Challenge Bibendum 2011: Three "Awards" for Venturi Volage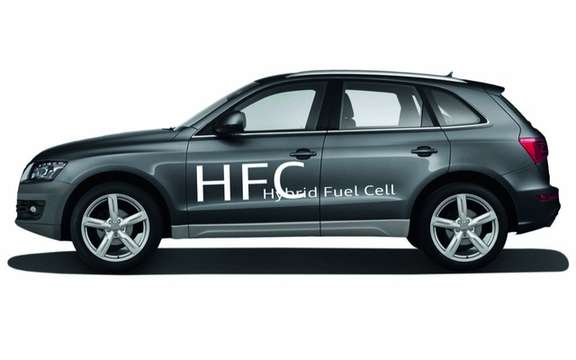 Challenge Bibendum 2011: The Festival of the electric car
Established in 1998, the Challenge Bibendum aims to take stock, in real conditions of use, the technological advances of the players in the automotive industry (manufacturers, OEMs, power and research centers suppliers). The 11th edition of Challenge Bibendum, devoted to the future of sustainable mobility, held in Berlin from 18 to 22 May 2011.
Challenge Bibendum 2011: working together for sustainable mobility
Created and sponsored by Michelin, this 11th edition of Challenge Bibendum devoted to the future of sustainable mobility brings together more than 5,000 people for 5 days.
Political representatives, professionals, industry players and sciences as well as journalists from around the world come to discuss the challenges facing the world of mobility around the themes of tomorrow ". Connected" "clean," "safe" and
Challenge Bibendum, which runs from May 18 to 22, offers three rallies representative of "real conditions" route:
- Intercity rally "Inter-City" (tourist vehicles): 300km rally to be held May 18, 2011, it includes tests of security, regularity and phase will measure the fuel consumption and CO2 emissions of the well a wheel in real conditions.
- Urban Rally (urban cars wheels and 2-3): Rally 30 km simulating driving in urban conditions, it is organized on the tarmac and circuits from the airport Berlin Tempelhof May 18 2011 vehicles for urban and 2-3 wheels in the category "urban vehicles." Testing performance - acceleration, braking, noise emissions and energy consumption will be included in the assessment program for this group of vehicles.
- The rally electric vehicles: 125km organizes rally for electric vehicles, it can measure autonomy for use in urban and peri-urban areas. The vehicles will be subject to testing for performance and maneuverability on May 17 has Linthe then will travel a distance of 125km through the region of Berlin-Brandenburg May 18 directly followed by a test of acceleration 0-100km.
A challenge to eco-driving, a day of students, test vehicles, an exhibition "125 years of automotive history" and a parade will also be held at the Challenge Bibendum, held mainly at the airport Berlin Tempelhof.