NY
BMW X4: less space, more style
Los Angeles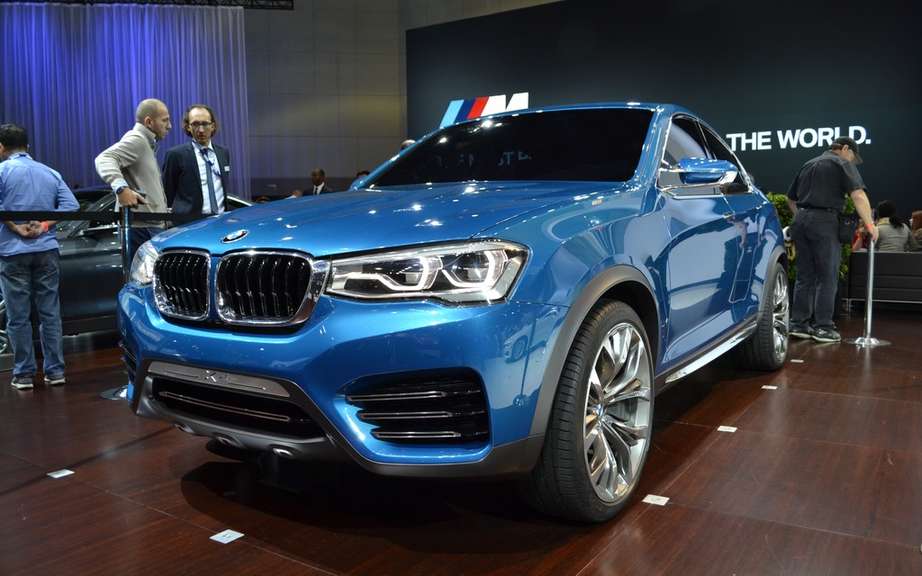 BMW X4 Concept: A North American first
On different markets european, BMW offers more and more models with claw M, and with a diesel engine.
Among them, we find the M550d, X5 M50d and X6 M50d.
Not being a diehard MPerformance versions, they enjoy all the same geometry a firmer and more sophisticated engines.
The turn of the X4
Today we learned that the next SUV will receive such treatment, the BMW X4.
The diesel engine would join the four-cylinder turbo 240 hp, and inline six-cylinder turbocharged 300 horsepower.
Marketing of BMW X4 atmospheric engines is scheduled for the beginning of the year 2014.