Auto Guide for the 2011 chart-topping sales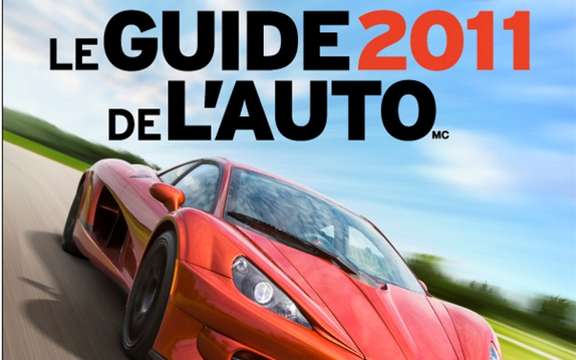 The Car Guide 2011 is on sale!
A week after his arrival on the market, Le Guide de l'auto 2011 was hoisted atop the palmares of the best sellers at Archambault know in addition to dramatic sales increases compared to last year in a large store surface. It is a wonderful way to highlight the 45th edition of this bestseller that still dominates the category auto guides in Quebec, and in a very important proportion.
Moreover, to mark the anniversary almost unique in the history of publishing in Quebec and Canada, the team of writing of this book has chosen supercar quebecois Plethore to illustrate its cover. This amazing car is not only the first of its kind in Quebec fireball but also in Canada. It is design and manufactured in Quebec. Readers will find also in the current edition of the Guide folder on cars quebecoise production.
As always, the comparative matches Car Guide is the reference. This year, the subcompact and compact sports were analyzed. In addition to evaluations of all shipped cars in Quebec, readers will discover the Porsche GT3 Hybrid and a very strong case about the vehicles and hybrid technologies. Finally, they will also know the best purchases by category and what car and what the utility has been designated "the year."
This stunning entree en scene for the 45th Edition of the Guide de l'auto suggests a one year record for this book which has always been the preferred of automotive enthusiasts and consumers in general.
Order online your Car Guide 2011