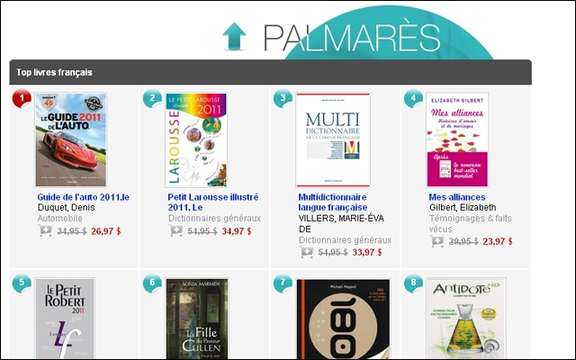 Auto Guide for the 2011 chart-topping sales
The Car Guide, the best-selling edition quebecoise is back! And this 45th edition is more complete than ever. The Denis Duquet, Gabriel Gelinas, Nadine Filion, Marc Lachapelle, Alain Sylvain Morin and Raymond have tested the models 2011 and present their comments, positive and negative, in simple and precise. In addition to the models sold in Canada, the Guide de l'auto 2011 was also the exclusive test of the first super car quebecoise the Plethore. And, for that matter, the team has laid a special folder on vehicles produced in Quebec. Of course, there are also comparative games that have made the fame of the Guide de l'auto, concepts and vehicles that will be unveiled by next year. All that and more in the Guide de l'auto 2011
Thanks to the website of Car Guide, order en primeur, simply and quickly Car Guide 2011. You will receive an autographed copy of the authors, a beautiful gift for the 45 years of the Guide.
The Auto Guide 2011 is:
The best buys of the year
Comparative games
The most significant prototypes
The major issues
Over 300 models to the test
The best-selling automotive world for forty-five years!
See the presentation of the book Hi Hello
http://videos.tva.canoe.ca/archive/gabriel-gelinas-en-entrevue/594933883001
Click here to order online