Mercedes-Benz CL63 AMG: Aggressiveness included
NY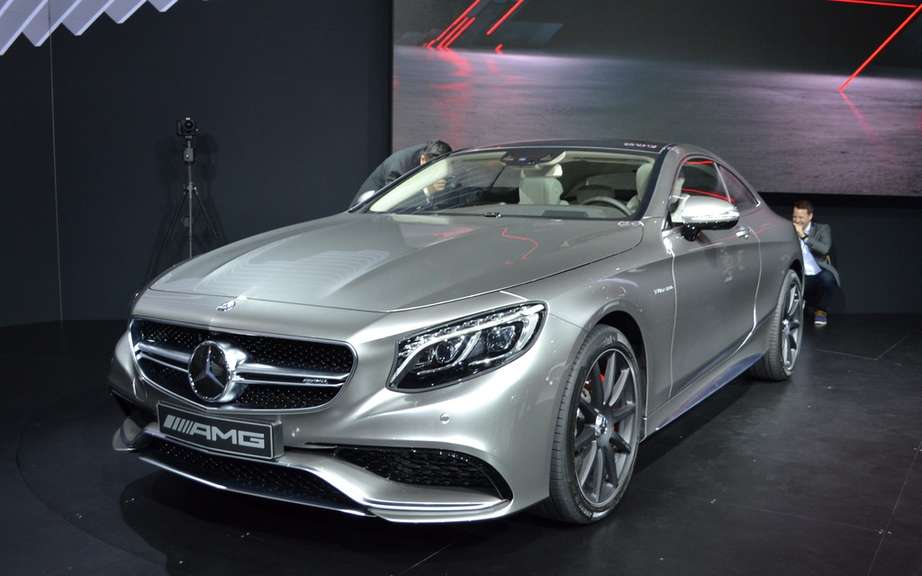 Unveiling of the Mercedes-Benz S63 AMG Coupe
The famous German brand Mercedes-Benz has just make minor cosmetic changes to its range CL-Class, already announces the addition of a version "63 AMG" rather insolent.
The latter is distinguished from its counterparts by a facies whose grille and bumper announce its real intentions. As is usually the case for any car bearing the brand AMG.
A new engine
However, is its new engine which is the most important change has brought this car. Thus, the V8 engine saw its cylinder from 6.2 to 5.5 liters while receiving two turbochargers. All mates has a robotised gearbox AMG SPEEDSHIFT seven reports.
Power rating, going from 518 to 544 horsepower or a 571 horsepower AMG Performance with all available through a "small" supplement. The engine torque is 590 lb-ft.
The eloquent figures
According to data from the manufacturer, this high performance trimmer Mercedes-Benz CL version goes from 0 to 100 km / h in just 4.5 seconds or in 4.4 seconds with the AMG Performance together. The speeds are electronically limited to 250 and 300 km / h.
Finally, it confirms that the model CL65 AMG V12 biturbo engine retains its 6.2-liter. However, he sees his earning power 18 hp to establish a 630 horsepower.