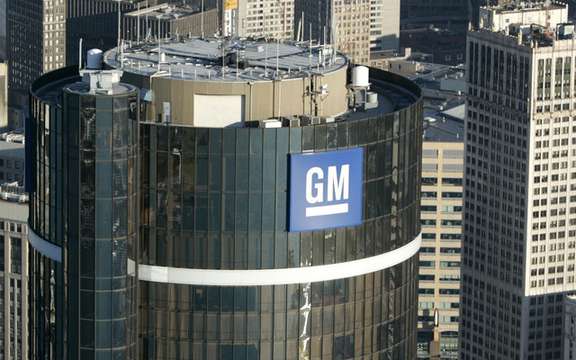 GM recalls 1.5 million vehicles around the world
Customers will receive a compensation of $ 105
General Motors of Canada recalls 98,794 cars, trucks and crossover vehicles of model years between 2007 and 2009 to disable the module heating washer fluid, posing a fire hazard. By disabling the module, GM will make a $ 105 compensation to the owner or lessee of the vehicle for the loss of this function.
GM Canada launches this recall to ensure that customers can have peace of mind knowing they can rely on the quality and safety of their GM vehicle. So far, the problem has causes or collision or injury, and no incidents even been reported in Canada.
Technicians after-sales service must remove the module heating washer fluid lines and reroute washer fluid. Customers will receive letters this week, but they can contact their dealer at any time to make an appointment to get maintenance reminder.
The heating module of washer fluid was a single-piece available from a single supplier. As supplier ceased production of the module, the chance to improve the product was not presented.
Models affected by the recall: 2006-2009 Buick Lucerne; Cadillac DTS; Hummer H2; Buick Enclave 2008-2009; Cadillac CTS; 2007-2009 Cadillac Escalade, Escalade ESV, Escalade EXT; Avalanche, Silverado, Suburban and Tahoe Chevrolet; Acadia, Sierra, Yukon and Yukon XL GMC; Saturn Outlook; and 2009 Chevrolet Traverse
1,365,070 keys of vehicles, or the very large majority are in the United States. 98,794 vehicles are in Canada; 26,228 in Mexico and 38,093 elsewhere.
The heating system of the washer fluid has been recalled in August 2008 because a short circuit on the printed circuit board could overheat the setting to ground control circuit. The dealers then added a fuse in series in the circuit module heating washer fluid.
GM then continues to monitor the performance of the module. In June 2009, GM noted another effect of the problem with a case or the smoke cleared from the system. Since then, five fires have been reported to GM in the United States.