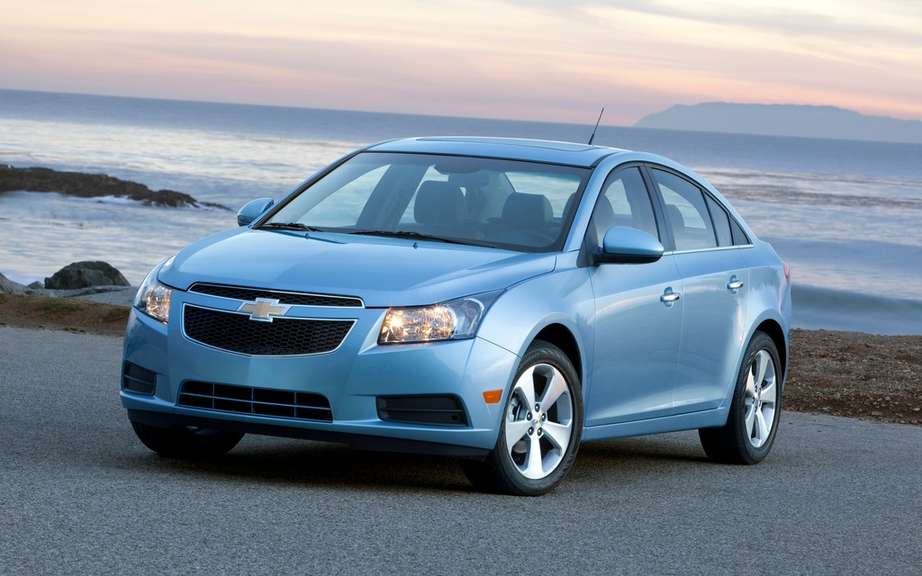 GM makes a recall Chevrolet Cruze for a brake problem
General Motors recalls 61,299 vehicles Chevrolet Cruze models of years 2011 and 2012 in Canada in order to make changes to the splash guard under the motor vehicle. This change aims to prevent the imprisonment of fluids in the engine compartment, which could cause fire.
Under a separate safety recall, GM will inspect some key vehicles by the first recall to ensure the integrity of all welds in the rear compartment. Omitted or partially performed in over 249 vehicles welds may compromise the integrity of the media hanger before the fuel tank to the floor as well as a subset of the rear floor pan.
GM is not aware of any injury or death from one or the other of these reminders. Only vehicles manufactured Cruze has Lordstown, Ohio, and sold in the United States and Canada, as well as hundreds more vehicles exported to Israel are affected by this recall. 
"The most important thing for our customers is to know that we are actively working to ensure the safety and durability of the Cruze, stated Alicia Boler-Davis, vice-president of global quality of GM. We apologize for any inconvenience resulting from these changes. "
All Cruze equipped with a manual or automatic gearbox manufactured in the United States from September 2010 to May 2012, are included in this modification of the engine splash guard.
Oil changes effected on an inadequate on these vehicles could cause a spill or flow of oil. If the oil gets into the engine or emission control system components, the front splash could ignite, causing a fire in the engine compartment. 
In the case of Cruze equipped with a manual transmission, the fact of using the vehicle with a clutch fully use could cause spill of hydraulic fluid from the aeration hole of the clutch housing. In some cases, the liquid may ignite when being evacuated from the port aeration. If the fluid should come in contact with the lens splash, it could ignite and cause a fire in the engine compartment.
The National Highway Traffic Safety Administration and Transport Canada have opened an investigation last April after two fires in 2011 Cruze vehicles, and they later added the 2012 model year their investigation.
The after-sales service makes dealers changing the splash shield in about 30 minutes, and the repairs are free. No room is not necessary. Guests are invited to make an appointment with their dealer as soon as possible.
Letters to owners will be sent beginning in mid-July. Inspection of welds the first recall only takes a few minutes. If the welds are not appropriate, the repair takes about three hours.
Source: Chevrolet Canada